About Our Site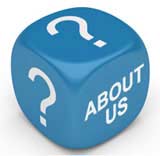 ChildSupportLaws was formed to offer a unique reference point on extensive information on child support laws.
Our aim is to provide clear and relevant information about the laws relating to child support and maintenance in the UK.
Whether you have questions about the financial responsibility for your child after the break up of a relationship, or if you're trying to track down a parent, or perhaps you are not receiving the money you expect under a child support order, ChildSupportLaws provides answers to many common aspects of this difficult and often emotional process.
Explaining the theory behind the responsibility of parents and the requirement to provide financial support, ChildSupportLaws describes the law relating to child support payments and how they relate to processes such as divorce or dissolution of a civil partnership.
Parents who are the subject of Child Support Orders can also find information about how much they are likely to have to pay, the basis on which the CSA makes their decisions, the duration of orders, appeals against them and what to do if they cannot pay for any reason.

Related Articles in the 'Site Information' Category...