The Use of Child Support Payments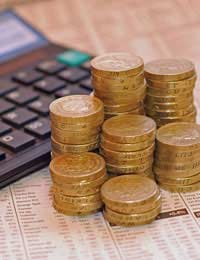 It is internationally recognised that parents have a responsibility to support their child, or children. Part of this responsibility means providing financial assistance to cover the cost of the child's day-to-day expenses throughout their formative years.
This periodic payment can be privately agreed between the child's parents or can be assessed, calculated, collected and distributed by the Child Support Agency (CSA)or Child Maintenance Service (CMS).
The Cost Of Living
The parent with care shares a home with their child and has therefore numerous living costs to cover. The non resident parent is expected to contribute financially towards their child's welfare and will therefore have to pay maintenance to the parent with care.
Where parenting is shared equally between both adults the cost of the maintenance payments will be reduced accordingly.
What is not taken into consideration however, is the rising cost of raising children. Although maintenance payments are calculated as a percentage of the non resident parent's income the amount of payment received by the parent with care generally has to stretch to cover a growing number of essentials.
Whilst the parent paying maintenance may feel hard done by and aggrieved at having to fork out child support the custodial parent still has to contend with balancing finances to make ends meet.
Expense Expectations
Maintenance payments are intended to be used in the best interest of the child and to cover the child's expenses. This may include shelter, food, clothing, childcare costs and any educational needs.
Maintenance can provide essential funds for a number of specific items like school fees, nursery care or any medical expenses that the child requires. It is therefore acceptable to use maintenance monies to pay for expenses like residential heating costs, but not acceptable if it is used as spending money for luxuries.
Worth Considering
It is a good idea to keep a record of how maintenance payments are spent, in case child support becomes an issue between the parent with care and non resident parent. Items that should be listed include all school and educational expenses, clothing, books, sporting goods or items required for the child's extracurricular activities and any additional living expenses that may be incurred by the child in their custodial home.
Parents who share care, or have agreed maintenance privately, may also benefit from drawing up a list of costs and payments for future reference.
Standard Requirements
It is expected that children will share in the living standard of both parents. This means that a parent who is financially secure, and may be enjoying an elevated standard of living, must share home comforts with their child, regardless of the other parent's lower income provisions.
In a situation where the non resident parent is able to provide a comfortable amount of maintenance, due to their greater level of income, it is expected that this payment will be used to meet the child's requirements and additional custodial household expenses, which may also benefit other people living in the same home as the child.
You might also like...
Hi Please can I have some advice, my ex pays the minimum maintenance he can get away with, he is self employed and draws a minimum wage to show on his accounts but draws dividends to top this up. Maintenance is calculated on the lowest he gets paid. He expects me to pay for everything with this money, but I need advice as to whether this should be used for passports and stuff the children need to go on holiday with him, if its his choice to take them why should it come out of the maintenance payments I use for normal clothing and bills for their living costs. I offered to pay half but that's not good enough, sharing costs benefits us both
Kip
- 13-Nov-19 @ 1:02 PM
i currently pay above the required amounts in a family arrangement, i have my kids 2 nights per week and i would like 3 but ex wont have it... she is constantly lying to CSA/School about me not paying and now has cancelled afterschool childcare and saying if i am late on pickup, she will instruct school to charge me... so she is being paid for childcare through benefits, through my maintenance and still wanting me to pay. what can i do to stop this irrational behaviour.. i have never missed payments, never been late to pickups, never missed any event, yet the system seems to allow mothers to lie and manipulate as much as they want without issue.
splr
- 4-Nov-19 @ 5:49 PM
Hi, I currently pay half a mortgage , full maintenance (£335 a month ) and now my ex is saying if I want to have my child for overnight, I have to pick up one days nursery too. Is this right?
Pete2019
- 29-Oct-19 @ 7:34 AM
Hi, I split with my ex 12 months again. He'd demanded contact Thurs-Sun and I'd agreed simply due to a lot of emotional blackmail (a bit too late I've grown wise to the fact he'd demanded this as he'd done his research and had stated these as his formal days so support payments would be minimal) This contact is sporadic--changes his mind when it suits. A lot of arguments over him expecting me to use up my annual leave for him to have a 'life' (holidays, nights out, a week off after a vasectomy--done the rest of womankind a favour there) he doesn't pay a single penny towards childcare, and refuses to pay any maintenance (I am getting to a point where I am going to seek legal action) I only work part time so I can have a relationship with my son who is still only very little, and also to try and keep childcare costs down. My ex Meanwhilst states he pays 200 pounds travel expenses a month (I don't drive) the travel time is shared between he and his parents as are travel costs (although he has gaslit me on this one and denied he ever told me this) Just wondering where I stand towards him also contributing towards childcare costs, he's also claimed to me that they would take into account his petrol costs when agreeing maintenance payments but not our sons childcare costs, is this correct or am I being mis informed? Thanks
I currently pay voluntary £250 a month for my daughters maintenance plus roughly £260 towards her private nursury fees. I just wanted to know if I pay too much or too less ? Because many people have told me i pay way too much baring in mind this leaves me with next to nothing each month paying this..
Bigbob
- 7-Sep-19 @ 2:46 PM
Hello, Hope you can help me with a dilemma. My partner and I have recently split up and our daughter is 4. My partner has custody (non court enforced) of our daughter and our break up is relatively amicable (considering!!). I have started to pay maintenance to her as per GUV.UK rates and always top it up when needed eg. spoiling young madam when necessary. The thing I'm not sure about is responsibility about childcare costs? I currently pay all of them, but am I now entitled to ask her to pay half?
jimmymac1
- 15-Aug-19 @ 9:10 PM
My husband and I separated 1.5yrs ago although he didn't leave the family home till 7mths ago. I get basic maintenance for our 3 girls. He refuses to pay/contribute over and above for extras eg sch uniform, sch dinners, regular after school activities etc. He's taking the girls away for a weeks caravan holiday and says he's going to reduce my maintenance as he has them.....i am stretching my maintenance along with my child tax credit and allowance to cover day to day plus our youngest is starting secondary school in August (Scotland) and that's a full new uniform. Can he pick and choose where and when he reduces or does he have to keep to the monthly basic maintenance CMS calculated. The girls do not stay with him during the week or on weekends. Very rarely will the youngest go for 1 night on a weekend and when she has she always had asked for a friend to go with her.
Hi I have 3 children with my ex, 2 in school and 1 about to start nursery. Up until now I have been working evenings and all weekend (when I don't have the kids) to get my hours in at work. I have then had my youngest during the day so their mum can work. I pay child maintenance to their mum each week (plus fuel, food etc for when I have the youngest) but I am now looking to change my job where I would get my evenings and weekends back. On top of my child maintenance payments would I be expected to pay half the childcare fees too? Thank you in advance
George
- 24-Jul-19 @ 11:58 PM
My ex claims travel expenses out of the maintenance he pays but he has not been the one driving to collect the children for past 4 weeks. Is this right?
Bill
- 23-Jun-19 @ 6:32 PM
My ex pays a voluntary maintenance of £200 a month. I'm returning to work and have to put my daughter in nursery and want the maintenance to increase to £330 to cover half the fees. Is there anyway I can take legal action to get him to increase maintenance.
Abby
- 29-May-19 @ 5:07 PM
My boyfriend has a son who is 5 months old and the mother wants to put him in nursery and is asking for £200 to send him because he's bored with her. So we have offered to have him more and she said no and also won't go back to work because if she does it would be less. Would csa make him pay?
My husband gets his daughter 2 overnights per week, 1 week at Easter 2 weeks at summer this was agreed through a court order he had to obtain to get visitation . His ex won't send clothing or school clothes down even though he pays child maintainance to her firstly was cash in hand now through CSA . Should she be providing clothing for those overnights . Thanks
Nic
- 22-May-19 @ 2:40 PM
My partner has his ex 13 nights a month and pays his ex £328 a month . She isrefusing to provide clothes shoes and nappies for the two children . Should she provide this stuff
Hi ya...I need some advice.My son is 8 and my ex has him 1 weeknighta week.I am paying for after school club as he cannot get there for when school finishes... is that my responsibility?I have to pay for the rest of the week for afterschool club as we are both working parents.But is this legally covered by CSA payments or not? thanks
Mitch
- 25-Apr-19 @ 2:50 PM
Hi, I live in Scotland an know that there are different rules etc but my daughter has a place in college and will still be in full time education, my ex husband had agreed to pay while she is still in an education but has now back tracked as he says my daughter will get a bursary and now says that he is stopping his payments, we have never went down the formal route and involve the CSA(or equivalentto what it was) and has just been an agreement between ourselves made 4 years ago when we split, he had also not long started with his employer and we based payments on his basic wage with a promise to pay more when he starts overtime, which he will have done for a few years now but he never paid extra and I never questioned it as I didn't want to risk no payments, as far as I know...IF...she gets a bursary then that will be for college supplies not for living costs, is that right or can he stop his maintenance payments, is there something in place of what was the CSA that can help
Clan
- 22-Apr-19 @ 9:40 PM
Hi I have a 5 year old and a 1 year old. We have split up this year. Since then the care has been shared. Over a month period there is 2 weeks where I have my kids from school finishing till 9pm mon wed thu and then fri through till Sunday night. And on the other 2 weeks I have my kids wed after school until Saturday morning. This is to accommodate her working every night as a dance teacher. Both our current partners help with this child care and my mum does also. I feed cloth and provide shelter for boys when they are with me and she does same when they are with her. I buy new school clothes throughout year. She is well aware to ask when they need over and above. We took them on summer holiday last year and plan to do so again this year. We take turns at having xmas and new year so I will have them this year. There is a lawyers letter been drafted with the agreement of days and then we both agreed in order to avoid court. It is only today she is demanding I pay her child maintenance. Am i obliged topay this. Opinions ?
Daz
- 18-Apr-19 @ 9:36 PM
Does anyone know if I should be paying for half the mortgage for the house my ex and child live in AND maintenance?
Ads
- 31-Mar-19 @ 10:20 PM
If I pay child maintenance to my ex do I still to buy them clothing for when they come to me or should she supply them
Mark
- 17-Mar-19 @ 11:17 AM
I have been paying a mutual agreed maintenance plan of £144 per month to my ex. I have yet to see the money given to actually maintain my childs needs, spent on clothes, shoes etc. I end up paying out for that as well. Am I able to spend the £144 on stuff my child requires and keep the receipts as proof of purchase, instead of handing the money over to the mum who has no intension of spending it on my child but on her own weekend antics.
Bon bons
- 27-Feb-19 @ 11:22 PM
My ex husband was forced by the CSA with an attachment to earning which had to be enforced on numerous occasions as he always had an excuse not to pay. 20 years later he is now suing me for £100k claiming he has been paying towards a 35% charge against my home the court rejected 15 years ago. He has just divorced wife number two and left another two kids behind to repeat history. To fight this I can expect £20k in legal fees. Any suggestions that are legal or any free legal services available out there?
I get maintainemce via CMS. Since November I have paid for a private pyscharist for my daughter as im still onCAHMS waiting list since last july and have made no progress. My daughter has been diagnosed with Bipolar and required medication I cant get from GP. It's £300an hr. I cant afford this but i am paying yo keep daughter safe. Can i get her dad to help with the costs?
Jess
- 31-Jan-19 @ 11:20 AM
I agreed to pay my ex wife £230 per month for my daughter who is 16 now. I have paid this every month without fail for 2 and a half years. She agreed to buy me out of the equity in our house, I unselfishly agreed to a 75/25 split in her favour. She still hasn't paid me the full amount, even though she said it would be paid by the end of last year. I am struggling financially to survive and would like to know if I can reduce my payment by £30 as I pay for my daughter's mobile phone each month.
Dad
- 28-Jan-19 @ 6:43 PM
Hello I currently pay £160 per month maintenance to my well paid nearly ex wife for our son who is 16 in February 2018. I have him 2-3 nights per week but often he stays just one, because he likes his own bed not surprisingly. My ex wife wants me to pay £80 extra per month towards private tuition , I've just paid £70 for his membership to a club. She gets £250 a month between maintenance and Child Benefit. Shouldn't the money she has for our son (£250 per month) be used for these costs without me having to pay extra? I'm trying to pay for alternative permanent accommodation for my son and I , maintenance I expect to pay rightlyso but being asked to pay these extras as well is reducing my ability to fund a new home for my son and I. My solicitor says all I need to pay is the maintenance, this website says maintenance covers educational costs. I guess I'm looking for more reassurance? Thank youfor any help
Hello. I'm going through a divorce. I'm in the martial Home as I have an occupation order against my soon to be ex. I have take over the mortgage and all bills. I will have our 1 child 4 days/nights a week and my ex 3. He earns £55,000 per year gross. And I earn £13,000 per year gross. Both full time. I'm not entitled to tax credits, due to savings and my ex also has the same amount in savings. According to CSA he will pay £68 per week child support. I would like to know if it's fair for him to also pay half for anything to do with our child's school. Such as uniform, dinners and trips? My husband is refusing. I said he can pay directly himself. Not to me. But to the school etc. Any advice would be great
Cat75
- 14-Dec-18 @ 11:31 AM
Keen to get some perspective from others. I got divorced 6 years ago. I have 3 kids now aged 16,14 and 13 who live with my ex. I had to do a clean break arrangement and paid my ex £2.2m, the house worth £1m mortgage free and half my pension. I pay the school fees and maintenance of £36k per year. Kids stay with me every second weekend and I take them away on holiday 2 weeks a year. I've never missed a payment or seeing my kids. My ex only worked for 5 years up to age 30 and now claims to be a property developer as she's bought and rents out houses. I'm still working. Am I unreasonable to expect that the maintenance I pay should Cover clothes, travel costs to school, mobile phones etc? I think all the maintenance should be for them but I think my ex uses it to fund her lifestyle as well? I've struggled to find our what maintenance should be used for. I'd be happier if my ex was proposing to share costs out of her money but it feels like anytime there is a cost to be met she expects me to pay as I'm the one that works. I'm planning to start paying the maintenance direct to the kids when they reach 18 so they can choose what to spend it on. Any thoughts on that are also welcome Thanks in advance
Fodby
- 6-Dec-18 @ 5:44 AM
Hello I have been paying mutually agree maintenance for my son since my ex wife and I parted ways nearly 13 years ago. My son turned 18 in September.He attends college 3 days a week (more than 12 hours) and I pay themutually agreed maintenance to his mother as per the sum that the CMS calculator has given - comes in at £160 per month based on my monthly pension.On top of this I am paying £50 a month for his phone AND am giving him £80 a month to help fund him whilst he tries to get through college.The phone and other £80 are in addition and voluntary by me. Being 18 years old, things are changing with him.He is wanting to take driving lessons and I have said I will pay for his car and his first years insurance.Should I deduct the costs of this from what I give his mother per month?Do car costs for the "child" get considered in all this? Being 18 he is not really a "child" per se and his priorities etc.. are different. Also, he may be working soon.He may only do one day at college and work the remaining 4 days.So, college is less than 12 hours and he is earning a wage.From what I have read, this means that in this circumstance I should no longer pay maintenance - I will be telling him to pay his mother rent. Being 18, he does stay with me but not as often as before and its an "open door" policy really for him because you never know what he is upto lol.. Any advice welcome and thank you. Great site by the way. Really helpful.
Daz
- 12-Nov-18 @ 1:50 PM
Hi, my son is 15 and his father left the country when he was a baby without telling me where he was going. He has never contributed anything to our son, or tried to get in touch. I have recently found out he lives in Vancouver (I do not have exact contact details) and wonder what the situation is for requesting that he begins paying something for our child's upkeep?
Alison
- 8-Nov-18 @ 1:04 PM
Hi i pay my ex money every month but do i have to if i see him 5 days a week he stays over 3 nights i pick him up from his mums drop him backall the time i pay for his after school clubs
123456789
- 16-Oct-18 @ 6:30 PM
I pay my ex wife monthly as per CSA. However my ex wife pays for the children school lunches.She now refuses to pay for lunches and makes her have sandwiches the children Don'twant.Can I pay for the school lunches and deduct from payments to ex.We don't qualify for free school meals.
Richy
- 9-Oct-18 @ 1:03 PM
hi there me and my ex sorted out payments of £20 per week as she said she used a calculator and it said £15 i added the extra £5 but now shes wanting i know its silly to moan but an extra £10 per week for fuel cost even though i said i am more than happy to goand pick up and drop off our child but on top of this when i done a calculator it says £7 per week can she really complain about fuel costs since i happily pay double and would do the travel myself and its not exactly a big drive shes aprox 2miles so a £2 bus fare for me
Greig
- 19-Sep-18 @ 8:11 PM