Moving Abroad, The Issues
By: Lorna Elliott LLB (hons), Barrister - Updated: 13 Apr 2023
|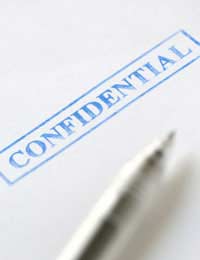 If you're thinking of moving abroad with your child, there are many issues to consider. One of the main issues is that of abduction. If a parent shares parental responsibility, they are not allowed to take the child abroad for more than a month except for two situations: firstly, if the non resident parent consents or secondly if they have sought and obtained permission from the court.
Without this permission, taking a child abroad is abduction, even if the child is travelling with the 'with care' parent.
Going to Court
If there is a requirement to go to court to seek permission to go abroad, the court will consider a number of elements: the welfare and best interests of the child (in particular, if the parent wishes to take the child abroad for a better life); whether or not the proposed move is an attempt by the parent with care to stop the child seeing the non-resident parent; any harm that may come to the child; the capability of each parent; and the child's wishes.
Jurisdiction of the CSA
The Child Support Agency only has jurisdiction in the UK, in other words England, Scotland, Wales and Northern Ireland. However, it does not include the Channel Islands or the Isle of Man. If one or more parties live abroad, the CSA is unable to give a calculation of the amount of maintenance a non-resident parent should pay. If either parent or the child is not resident in the UK, the court does have the power to make and vary a maintenance order.
Non-Resident Parent Abroad
If the non-resident parent is working for the UK civil service abroad, is in the armed forces, for a UK governmental organisation or is working for a UK company abroad (and is paid from a UK payroll) then the CSA will still be able to collect money from them. In all other cases if the non-resident parent is abroad the parent with care can go to court in the UK to apply for child support.
There are procedures in place that are designed to assist parents with care in the UK collect money from non-resident parents abroad, in particular REMO (Reciprocal Enforcement of Maintenance Orders). REMO will assist UK residents by enforcing maintenance orders abroad to collect money from non-resident parents. It must be stressed however that the UK cannot compel or order foreign jurisdictions to act in a certain way or within a certain timescale. In addition, not all countries in the world participate in REMO.
If a parent with care who is in the UK wishes to apply for maintenance from a person who is not living in the UK, they do not need to employ the services of a solicitor. All that is required is that they attend their local magistrates court. If there is an existing order, they make an application to have that order enforced in the country where the non-resident parent lives and if there is no order they can ask child support authorities in the foreign country to make a maintenance order for them.
Non Resident Parent living in the UK
The REMO (Reciprocal Enforcement of Maintenance Orders) agreement with participating countries works both ways. This means that if a parent with care and the child both live abroad, they can apply for a foreign maintenance order which will be enforceable against the non-resident parent who is living in the UK.
You might also like...
My friend has split with his girlfriend and they have a child together. The mother is Irish (Rep of Ireland) and he is British. She took the baby (without permission) to Ireland when they broke up shortly after the baby was born. He later moved out there and they rekindled. Three years later their relationship has ended and he has moved back to the uk. She's demanding more than the child maintenance amount and not letting him have any access until he pays. Where does he stand in terms of a legal amount for child maintenance with her living in Ireland and him in the uk?
Han
- 13-Apr-23 @ 5:04 PM
the women on here moving countries and begging for maintenance still .. shameful. maintenance should only be paid if the main parent is single and has 1 income supporting a child. if they remarry have a decent house and income why should the other parent who barely gets anytime with their child have to pay out large sums.
davidd
- 5-Mar-21 @ 12:23 PM
Hi, I am a parent of a 4years old. I have been a victim of domestic violence from the other parter during pregnancy end afterwards, some episodes were reported to the police and there are records. Social services have intervened a few times and in December 2019 said he was allowed to see our kid only under supervision, he refused. He hasn't seen her since. He pays child maintenance. I am a Europeancitizen and want for for my kid to have both passports but he never gave consent for the EU passport, what can I do? Furthermore I am concerned every time we travel to Europe without his permission, what troubles could I have? Does he formally have parental custody? If I had to expatriate for working reasons, could he stop me from bringing my child with me?
My ex coercion has lead me to cancel the CMA agreement. He has taken a job with an American company. He is out of the Uk 3 months a year and these wages are being paid into an offshore account. He also collect a uk military pension, works as a military reserve for 30 days a year, this is paid into a uk Halifax account. Which also had his mortgage from it. He has also done other work of which is paid into his off shore account to avoid the tax man. He's now telling me he will stop my payment now CMA are not involved. If I reclaim he says I will only be awarded a cut of the payments into his uk account which will be minimum as this is his pension. He knows without it I will not afford the mortgage. What can I do. Can I apply for a remo if he has a uk bank account? Or can I apply for a remo based of knowing his employer and I'm his of shores bank.
Saz
- 24-Dec-20 @ 11:44 PM
Same question as listed here recently: If resident parent moves overseas with child and paying parent lives in the UK. The CM decision was already granted and payments being made via collect & pay. The paying non-resident parent applied to CMS and stopped the payments on the grounds of the child not being a UK resident any longer. Is it legal? Can it be overturned?
Dinosaurus
- 23-Sep-20 @ 10:09 PM
If resident parent moves overseas with child and paying parent live in the UK. The CM decision was already granted and payments being made via collect & pay, will maintenance just continue to be paid as usual?
Hi my ex is UK resident who is marrying a Thai lady in October this year 2019. He has told his son he will be moving to Thailand in the next 2 years. Will my son continue receiving child maintenance. My ex currently works for a German software company but they have offices in the UK. He can remote in and work anywhere in any country supporting UK customers. Does this mean he will still be paying Child maintenance? Help appreciated as Child Maintenance pays our rent.
Sweetpea
- 5-Sep-19 @ 12:43 PM
Friend who is British citizen with 3 children. One boy followed by 2 girls. All 4 living in Scotland. 5 years ago, her husband up and left. Since he left he has not had employment in the UK however he periodically goes to Asia to work. He does not pay a regular child maintenance and when in the UK, he lives with his parents (the sad man is in his 50's). My friend struggles; no council house so pays a private landlord; works as much as she is allowed, so not over 16 hrs so her benefits are not affected, no CMA from x-husband. Her legal aid was RUBBISH and basically let x-husband get away with murder. What can she do? How can she get help to sort this nightmare situation out?
Vikki2Dogs
- 20-Aug-19 @ 4:16 PM
I have recently moved to Canada from the UK, we are still UK citizens and I have permission from the father but since we moved here the father has stopped paying maintenance, is this legal my son is 11 and it was always a struggle getting maintenance when we lived in the UK, is my son no longer entitled to maintenance?
My Ex moved to Malaysia 2and1/2 years ago. We jointly own the property we live in. Our son is 8 and he only sees him twice a year (birthday and Christmas). My ex doesn't contribute financially he pays his half of the mortgage. I have offered to buy him out but he refuses. He is basically keeping his investment (his half of the house) protected but not actually paying anything towards his son. Is this right? What percentage would be a fair offer on buying him out? His half is currently worth £100k. Any help would be greatly appreciated.
Hello... I have a problem. I will be divorced soon (divorce in Poland) and me and wife both agreed with lawyer that I will pay £80 per month for child maintenance. This amount will be shown on divorce case. We both live in UK. Question is... Can she apply for Child Maintenance anyway if she gets £80 already from me? Child Maintenance calculator showing around £50 per week but We agreed for £80 because she cheated on me and I havea proof of her cheats that I can show. Is United Kingdom accept that kind of agreement and Can she still do that?
Mike_33
- 31-May-19 @ 4:38 PM
My ex wife and I wanted to get our children into a country with better prospects than the country they were born in. She was a British citizen, I was not. After lengthy research we decided to follow the rules and managed to get them citizenship, but when it came to getting the same for me the plans fell through and I ended up back in the country we started without work. Whatever I seem to do, I cannot get her support to get me closer to them, not only to be there for emotional support, but financial as well. I have had many prospects in the uk and other European countries, but she will not provide me with the simple copies of their citizenship papers, regardless of my attempts to assure her that I wish to provide for them as much as I can. I have limited contact with them which has come down to a phone once a week. She has met someone else, got engaged to said person and has had another child with him. I thank this man for how much he has done for my kids and made it clear as soon as I am able, will reimburse them. What can I do?
Sad.dad
- 1-May-19 @ 7:05 PM
I'm British married to Jordanian, used to live in Dubai, finished work there so I return back to the U.K., but my wife refused to come with me and kept mt little daughter with her, and I'm sure if she planning to flew Dubai to somewhere else
Aram
- 2-Apr-19 @ 12:33 AM
My 9 year old daughter is moving to America with her mum permanently, my ex hasn't mentioned it to me however my daughter has. What are my rights as a father towards my daughter and if and when they do move to America, do I still have to pay Csa as my daughter will no longer be a U.K resident
Tom
- 4-Jan-19 @ 11:57 AM
I think that, if you check, you will find that the advice which you give below is incorrect in law: "If you're thinking of moving abroad with your child, there are many issues to consider. One of the main issues is that of abduction. If a parent shares parental responsibility, they are not allowed to take the child abroad for more than a month except for two situations: firstly, if the non resident parent consents or secondly if they have sought and obtained permission from the court." Under the Child Abduction Act, where there is joint parental responsibility and there is no Child Arrangements Order in place, one parent cannot take the child out of the jurisdiction (noteven to Scotland) for a single minute without the consent or genuine beleif in the consent of the other. The 'one month rule' only applies where there is an Order in place.
Davidad
- 21-Dec-18 @ 12:47 PM
Desperate for advice, my husbands son now lives in America with his maternal grandfather, resides and attends school there. Both parents still live in the UK but my husband is still being deducted 40% of his weekly earnings by the CSA despite being told the USA is outside of the CSAs durestricton and the fact his son no longer lives here. We are getting absolutely nowhere with CSA on the phone and wonder if anyone could offer any advice thankyou
Laura
- 13-Dec-18 @ 7:31 PM
Hi My situation is a bit unusual .After 30 years the CMS have finally serveda deduction of earnings order against my ex husband , who now lives in France towards recovery of arrears clocked up when my children were small (they're now 30 & 32). The arrears are in the region of £15k. He's being required to pay £30 a month from January so the debt is unlikely to ever be repaid but my question is this. I now live in France too. Assuming we don't have to return to the U.K. post Brexit what is the position regarding BOTH parents not being resident in the U.K. Please if possible give the pre & post Brexit scenarios if possible. I've searched the CSM site and it only seems to cover the situation if one parent lives outside the U.K. We are both U.K. citizens. Thank you
Blondmo
- 23-Nov-18 @ 11:13 AM
Hello, My ex-partner has recently moved to New Zealand. We had a private arrangement set up of how much he would pay me each month and there have been no issues with this. He has no contact with our child. Since he has moved he has stopped his payments. Please can anybody advise on the REMO service. Is this costly? would I have to have some sort of order in place first for payments that would state he has breached? What would happen on his return to the UK? many thanks
Dove123
- 7-Nov-18 @ 2:26 PM
My ex wife and her partner are emigrating to New Zealand.I currently pay maintenance for our child who will be coming to live with me. My ex wife has informed me that she does not have to pay me the maintenance when she leaves. Is this right? What can I do if anything??
Dad
- 31-Oct-18 @ 7:11 PM
my boyfriend had a child with his exgirlfriend 8 years ago, she is Spanish and since they broke up she has been living in Spain with the child, however, due she's got seriousproblem with her current boyfriend she send my boyfriend's son to the UK to live with us. My boyfriend is considering to get sole custody of his son. How likely is he can gain it? How does he need to prove in order to get it? And how long would it last the process? Thank you.
Carol
- 27-Oct-18 @ 1:28 AM
Myself, DH and 2 children (12 and 8) are considering moving to another country (non-EU) - for 3 years - where I have family links. I am a teacher and will be applying for jobs in International schools - so the children will have a paid-for excellent education. My DH is not the biological father to my children - the father and I split up 6 years ago for various reasons. The background is complicated but basically he hasn't seen them in 2 years (although he has turned up twice and been quite aggressive). There is no court order. As we need his permission to go, I have texted him to ask for his address. He will not reply or give his address as he also refuses to pay maintenance, and, I think, is worried that I'll inform the new CSA where he lives. TBH I wrote off getting any maintenance off years ago and recently cancelled the arrears and didn't sign up to the new system (I'd have to pay £20 for the privilege of never getting a penny). What can I do? If he refuses to give his address (if he has one - he may be sofa surfing), not only can I not send a letter for him to sign (although he will refuse/lives a life so dysfunctional he will never be able to post the letter back), but this also means that if I go to court for a "leave to remove" order, they will not be able to deliver any paperwork either.
Medusa
- 14-Oct-18 @ 3:32 PM
Hi, I am a non eu and living in the England with my british husband. We have 2 kids aged 17mos and 3mos old. My husband and I are not in good terms anymore but still living together for the sake of our kids. I would like to know if I can take my kids back home with me? Thank you
Cakd
- 13-Oct-18 @ 2:04 PM
My ex partner has moved to Australia with my daughter. The Australian CSA have phoned me to start a claim surely I do not have to pay this as she is not giving me any contact what so ever with my daughter
Steve
- 30-Sep-18 @ 8:11 AM
Hi there, My ex-wife moved to Portugal with my son and I have to incur travelling costs such as flights, hotels, car rentals and train tickets to and from the airport. Each time I travel it costs me in the region of £500 minimum. My wife expects me to pay half of all the expenses relating to my son which sounds fair, but surely the fact that I am incurring costs should be factored in? My ex-wife travels to the UK on occasion but not as much as me. What is the precedent here and does it hold weight in EU law? Is there a specific section in law that I can quote?
Ash L
- 19-Sep-18 @ 2:50 AM
Justquerying - Your Question:
My ex took me to court 13 years ago for joint custody, he dropped the case (due to the level of domestic violence he put us through) and I got sole custody. In our divorce he signed, under the special childs arrangement, that the kids will live just with me and he will never have anything to do with him. We have not seen him in 13 years. Do we need his permission to move abroad?
---
Our Response:
Yes, you would still require permission from the courts to move abroad. However, due to the fact your children's father has not seen his children in many years then it is highly likely you would be given permission.
ChildSupportLaws
- 13-Sep-18 @ 1:38 PM
My ex took me to court 13 years ago for joint custody, he dropped the case (due to the level of domestic violence he put us through) and I got sole custody. In our divorce he signed, under the special childs arrangement, that the kids will live just with me and he will never have anything to do with him. We have not seen him in 13 years. Do we need his permission to move abroad?
Justquerying
- 11-Sep-18 @ 8:23 PM
I currently pay Child Support to my ex for my two children with her. My wife and I may need to move overseas for work and want to continue to pay support and have the children come and visit. Would the amount be calculated based on my income in $ then converted to £ on the current exchange rate. I want to be open and transparent and ensure that the correct amount is sent each month.
Md77
- 10-Sep-18 @ 8:58 AM
If I was to move abroad would my daughters Dad still have to pay maintenance? And would it still be the same amount?
Kate
- 4-Sep-18 @ 10:03 AM
Hi, i have had personal agreement with my Ex wife since my daughter was 1 and never missed a payment. For the last 2 years they have lived in Portugal(age 16-18) now my daughter has reach her 18th birthday i've stopped payments to a barrage of text messages sayong i have to pay till my daughter is 19 , without any proof of the home study course's she says shes on. Where do i stand on this please ? Thanks
Dave
- 28-Aug-18 @ 10:57 AM
My ex partner lives in New Zealand. he owes £15000 in UK Child Support. He lft to avoid paying it. It is owed from the year 2000. How can I obtain this? My children are now over 18 but this was money they should have had the benefit of growing up. Is there any way these arrears can be recovered?
JAY
- 22-Aug-18 @ 11:18 AM