Child Support Guidelines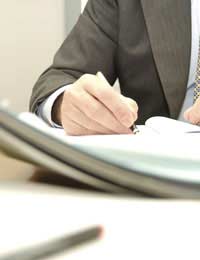 The Child Support Agency (CSA) is a part of the Child Maintenance and Enforcement Commission and provides support and information to lone parent families wishing to make a claim for maintenance payments from an absent or non resident parent. Recent figures estimate around 780,000 children are benefiting from child maintenance payments, and requests for child support continue to grow.
How To Request Assistance
The CSA offers an accessible service which enables parents with care to request maintenance assistance. This information can be accessed online, by telephone or by filling in an application form. Within a month the CSA will begin gathering the required information from the non resident parent – details of income and circumstances. If the parent with care is unable to provide contact details for the absent parent, the CSA will begin the tracing process. This may delay the processing of the application. Within 12 weeks the CSA aims to be able to make an accurate decision on the application.
Following Guidelines
Providing accurate, up-to-date information relating to a claim enables CSA staff to assess an application more easily. Without this information the correct amount of maintenance payment cannot be worked out and processed. By following the application checklist a parent with care can ensure they are providing required information to ease the process along.
In return the CSA has the responsibility to maintain accurate records, process information in an acceptable period of time, to collect maintenance payments from a non resident parent and to distribute the payment to the parent with care.
The guidelines are set out on the CSA's website and help answer any questions and concerns parents may have about making a maintenance claim. Information available also covers areas concerning tracing, maintenance calculation and dealing with disputes. The website also provides useful information regarding changes in child maintenance, as well as Child Maintenance Options which may offer a more convenient way of arranging child support maintenance payments to be made privately.
CSA Activities
The Child Support Agency contacts parents – with care and non-resident – in order to discuss the amount of child maintenance that is to be paid. The agency works to strict guidelines and this administration process requires the input of accurate information at all times. Once a maintenance claim has been accepted and processed the collection of funds will be arranged.
Any changes to circumstances must be reported to the CSA by the parent with care, as these changes may affect maintenance support payments.
The CSA also regularly deals with the courts, in order to enforce payment of maintenance, whether through direct employer payment or the sale of the non resident parent's property.
Disputing Decisions
By following guidelines a parent is able to appeal against a decision, or ask for a decision to be looked at again. This less formal process enables the CSA to correct a decision more quickly. However, if this method of resolution is not appropriate an independent tribunal – organised by the Tribunal Service – may be requested. It is worth bearing in mind that this is a lengthy process.
You might also like...
Hello I need help I'm being discriminated in excessive child payment A deduction of earnings order of £295 they have taken £3200 in 11 payments They have refused to be reasonable That £295 is a reasonable amount to pay in support but 24% charge taken out and still £2000 on debt When I've paid £4500 in 21 payments They won't take it off doe for another 6 months My child support was reduced from £55 to £33 being £22 contact costs They have denied this And £1500 in profit is legal Their action against me has not been moral and if it's immoral it's illegal I want to pay at a reasonable rate But my living wage is not acceptable Xmas holidays birthday parties or presents Which is my children's basic needs also food is a basic need a home for them to be safe in is a basic need I feel that their action against me is discrimination detrimental to my children and me To be denied an income To a pwc who is cocersive and controlling which also is a crime So cms is criminal and not about children's basic needs it's about stealing homes contact money Lack of respect dignity Mis management mal practice losing forms that are about change of decision that would be fair and amerceable But chikd reform laws are immoral and the action of financial abuse is common ground not common law Kids should be provide for but not as a punishment through domestic abuse or abusive ex partners Family law needs addressing If the pwc Denys access then it child abuse And they should be prosecuted and nrp awarded full custody because their action pwc won't change So it's abuse and dishonest to be instructed by dishonesty to collect fraudulent payment that put fathers in hardship and the easy way is just to walk away How is that a fair or democratic process for children of great British Parents it's a scam being used to demonise fathers It's all a punishment lack of contact lack of earnings Stress of not giving to children basic needs and rights For children to love in filthy and neglected environment Because that is the mainstream way In modern woman Who has no respect for themselves or others Chikd support laws are an arse Arrest me how is that my children's best interests ?
Dave
- 18-Nov-16 @ 12:27 PM
my son is now a year and few months. the father has. never been present since he was informed of the pregnancy. I delivered my boy after final exam at college. currently still looking for work, we basically living of my parents. we (my parents and i ) have given the father ample time to come forth, but he hasnt tried contacting. will the courts grant me maintenance for my son? and myself as im currently unemployed?
julz
- 29-Feb-16 @ 9:18 PM
@May - It depends on the course they are taking and whether it is an approved course. Please see: At What Age Do Child Maintenance Payments Stop? Link
here
. I hope this helps.
ChildSupportLaws
- 29-Jan-15 @ 12:14 PM
If the child quits School and is saying they are going to home school but don't think they really will what is the guide lines for them to stop child support?
May
- 28-Jan-15 @ 5:36 AM
@booey, just because your ex has remarried does not mean her new husband has parental responsibility. You are still liable for child support because they are your children! Even if the new husband applied for parental responsibility they will always be your children and you will always be liable for child support!
RealDad
- 30-Sep-14 @ 11:06 AM
the mother of my child has married and her husband now has parental responsibility, she wants to change childs name to his,am I still liable to pay child support?
booey
- 29-Sep-14 @ 8:18 PM
if I have my kids for a week in the holidays do I still need to pay my ex her weekly money I pay for kids or as I have the kids all week should I not be paying my child maintenance thats week??
Dan Cowan
- 25-Sep-14 @ 12:12 PM
Jo83 - if his name is not on the birth certificate you will need to get a paternity test to prove that he is the father before you can claim. I believe this is a cost he will have to pay. If you put his name on the birth certificate he can contest it with a paternity test himself.
DGT74
- 15-Nov-13 @ 5:52 PM
If a father has not been present during the pregnancy and has refused any contact to discuss options, and it is apparent that he will not be on the birth certificate, can I still claim child support?
jo83
- 21-Nov-12 @ 8:00 PM
My son is now 17 and has left secondary school but is looking at doing engineering at college and Im wondering if I should still be paying maintenance. I have a court order that states "until 17 or ceases full time secondary education". Can someone please advise.
skinhead
- 29-Aug-12 @ 3:24 PM
my son stays with my ex partner 3nights a week and he's saying he doesnt have to give me any money is this true?
ems
- 11-Jun-12 @ 2:09 PM
I have been surved a court order to appear in court for child maitenance for a man of twenty one,i have read thruogh your information and found out that my payments should have stopped when he turned 19 or finished school.I am still paying his post matric studies and yet his mom is still demanding R 3500 a month.I work out of country and when i am back i will have to travel eight hours to appear in court ,i just feel like i am being abused.
non
- 1-Jun-12 @ 10:02 PM