How Child Support Assessment and Calculation Works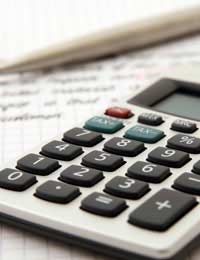 When a resident parent (also known as a parent with care) makes a claim for maintenance from a non resident parent an administrative assessment is made by the Child Support Agency, on the parent's behalf. This assessment follows a legislative formula and collates information about income and circumstances which is then used to calculate the amount of maintenance that is payable.
How It Works
A claim for child support can be made over the phone or by completing an Application for Child Support assessment form, which must be sent to the Child Support Agency (CSA). Each claim is unique and assessment takes into consideration personal circumstances. Detailed information relating to parental income must be carefully assessed before a calculation, of how much maintenance is payable, can be made. In some cases – if the CSA has to trace a non resident parent – this may take considerable time.
Calculation
The child support assessment formula calculates payable maintenance by assessing the cost of raising the child, considering the income and circumstances of both parents and the level of care and support each parent is able, and willing, to give the child. Calculation is made using the weekly net-income of the non resident parent. This can be a basic rate or percentage.
Children from first and subsequent families are treated in exactly the same way, and a self-support amount is also deducted from each parent's income before assessment is finalised.
There is a basic assessment formula available for parents who require one child support assessment. Parents with other dependent children, or two or more child support assessments must provide additional information in order to process the child support maintenance claim. The same applies for another family member or legal guardian who may live with the child but is not the child's parent.
Parentage
To make a legal claim for child support maintenance there are a number of basic requirements that must be checked. The CSA will require proof that the parents were married when the child was born, the non resident parent is named on the child's birth certificate as a parent and a statutory declaration is made by a person stating they are the child's parent.
For a male parent they will also have to prove that they were living with the mother between 20 and 44 weeks before the birth of their child. In the case of an adopted child evidence of adoption by the parent must be presented.
The CSA And Employers
The CSA can enforce maintenance deductions directly from a parent's salary. An employer is able to make deductions for child support from an employee's income. The law imposes penalties for employer obligations that are not met, and these include not keeping appropriate records of the deducted child support and respecting the employee's privacy.
If a non resident parent is not happy with deductions being taken directly from their income employers can discuss the deductions with the CSA. However, employers are obliged by law to make child support maintenance deductions if the CSA has requested that they do.
You might also like...
I separated from my husband 4years ago we have been divorced for a year and a half now when we got devoted we decide that I wouldn't claim child maintainence and he was going to pay half for anything the kids need he hasn't paid for anything and I'm paying for everything I just wanted to know if I am entitled to claim for maintenance now
Sarah
- 20-Mar-16 @ 12:49 PM
ret12 - Your Question:
I have a son who is 15 years old, for the first 10 years of his life my ex husband paid an amount we agreed on personally as when we divorced I wanted to stay together so I didn't want to take much from him. About 5 years ago he started paying like a drip-feeder, a bit here, a bit there which made it very hard for us to cope with bills, payments etc. Over the years he has racked up about £20,000 that he owes us. He also works abroad and earns an extremely high amount of money as the head man of a corporation and we are awarded less than 1 days worth of his salary for a whole month. First of all, how can we get him to pay us what he owes and secondly, how can we legally claim for more considering we are barely scraping by and he has a private jet?Thanks.
---
Our Response:
You may find Child Maintenance Options may be able to help set up a claim in order to help you get the child support you are eligible to. Please see link
here
. I hope this helps.
ChildSupportLaws
- 17-Aug-15 @ 12:42 PM
I have a son who is 15 years old, for the first 10 years of his life my ex husband paid an amount we agreed on personally as when we divorced I wanted to stay together so I didn't want to take much from him. About 5 years ago he started paying like a drip-feeder, a bit here, a bit there which made it very hard for us to cope with bills, payments etc. Over the years he has racked up about £20,000 that he owes us. He also works abroad and earns an extremely high amount of money as the head man of a corporation and we are awarded less than 1 days worth of his salary for a whole month.First of all, how can we get him to pay us what he owes and secondly, how can we legally claim for more considering we are barely scraping by and he has a private jet? Thanks.
ret12
- 14-Aug-15 @ 8:17 PM
Hi , I have had £50 a week maintenance, for my 7 year old son, my x husband now earns 1000 a week, and we the family are finding it a struggle... Am I entitled to ask for higher payments?
mel
- 1-Jun-15 @ 11:14 AM
@Porsh - Even if he denies he is the father of your child, the CMS will treat him as the father if they have offered him a DNA test and he has refused to take it. If you need to complain you can look through this leaflet What to do if you're unhappy with the Child Maintenance Service, link
here
.
ChildSupportLaws
- 3-Dec-14 @ 2:04 PM
I applied for maintanance but think things diddnt work out at first he said my daughter is not her's then they told him to do DNA test but he made excuses. He did this for 3 times after that he diddnt come to court on our court date the magistrate said they will dedate money from his work place. But all of that did not happen because they said they need DNA result. I dont know what to do next please help by the way my first court date was on 08 feb 2014- july dont rember the date
Porsh
- 2-Dec-14 @ 6:56 PM
@C You don't say what 'rights' it is he wants. Much depends whether his name is on the birth certificate and whether he has Parental Responsibility. Even so, a father can always apply for rights to see his children - it depends upon the wider circumstances as to whether he can gain contact or not.
ChildSupportLaws
- 20-Nov-14 @ 2:48 PM
Does a non-resident father who abandoned his child and mother have any rights?
@San - I'm afraid we can't comment on Polish law and its processes, as it is out of our remit.
ChildSupportLaws
- 11-Nov-14 @ 2:04 PM
I would like advice. My husband pays for 2 children who live in Poland with his x wife. She keeps going to the polish court and demanding more money. The UK court are allowing this. Is this right can they do this
san
- 11-Nov-14 @ 6:21 AM
My ex girlfriend decided to end our relationship of 7 years a few months ago. Since then I have seen my 3 year old daughter 3 times, when I have been allowed by the EX. I payed for the rent, car, insurances, bills etc. for 4 months whilst sofa hopping. She has now moved into a council house. The CSA won't even acknowledge the £1400.00 per month it was costing me to keep her in car/house/phone etc. My ex girlfriend is denying me access to my daughter unless I pay her £790.00 per month (based on my earnings) I think this is extortionate and it disgusts me especially since she has a council house, tax credits, child benefit and pays for jack all! This country should honestly re-think the system. It is so unfair on many hard working, honest men. I am seriously considering moving abroad, or working for nothing just so she doesn't get the satisfaction of receiving anything from me, and after all who suffers the most, the child. Not because of the money but because the women involved will do anything to ruin a mans life. Its disgraceful. I will never have another child again due to this. It now has a strain on my new relationship as my partner wants children.
Annoyed
- 1-Sep-14 @ 8:56 AM
My ex wont let my 3 year daughter stop night at my house, even though she goes to grandparents over night. I see my daughter for half and a half 3 night a week and on a sunday half 9 till 6. I've asked if she can stop over every other saturday night but get told no chance you have her enough and if i go to solicitor then you'll see her less and get more money out of us. Is she right about the time i have ?
SPEN
- 31-Mar-14 @ 10:58 AM
My wife and I separated 4 years ago when our son was just 18 months old. The separation was her choice - she continually insisted on us having a second child which I didn't want to go along with. Our relationship had never been particularly harmonious, and this was the final catalyst. She then insisted on rushing a divorce through (and incidentally she asked me to FALSELY admit to adultery so she would appear 'unblemished' in the hope she could proceed with efforts to adopt another child on her own).In the early days of our separation, I did suggest (on 2 occasions) that we discuss joint custody, but she flatly refused, so we finally agreed our arrangements.I have always paid her 15% of my net income each month,and our son stays with me every other weekend (plus additional nights as and when she requests which I nearly always accommodate) and I collect our son 2 mornings every week and take him to school. My present job makes the school run possible, but this may change with a new job.I have told her I will cover up to 2 weeks of holiday cover each year (I get 4 weeks annual leave in total), but she insists I take additional time of work to help her.I regularly have to buy additional clothes for our son to have at my house as she never packs sufficient for him for a full weekend, but she still insists that ALL his clothes should be returned with him on Sunday nights.Her demands are ever-increasing, and I have told her I won't do any more as I feel she has made her choices and has to live with the consequences.I earn £25,000 per annum, and my ex-wife earns in excess of £80,000 per annum.Before we separated, she earned more than this (I believe c.£95,000) but she was made redundant. She received a pay-out equivalent to almost 9 months' salary,and then secured her current job (within about 2 months of the end of the last one).I simply want to know what she can reasonably expect from me. She often refers to us as "co-parents" but this simply isn't the case. She seems to want sole custody, but she wants me to have 50% of the aggro-factor (school holidays, doctor and dentist appointments, time off sick etc).Any thoughts?!
Simshef
- 12-Mar-14 @ 8:33 AM
I have an 8 month old baby with my partner of three years. He has been separated from his wife for 4 years but has not processed a divorce. Hence he remains married. He met me 1 year after his separation commenced. He pays his wife £ for maintenance for his 6 year old son that far exceeds her legal entitlement. I believe that he wishes to now end our relationship. What are my rights as he has remained married? My daughter has special needs as she has Down Syndrome.
MLife
- 9-Mar-14 @ 3:47 AM
My partner and I are not married but are living together with both our names on the mortgage. My partner is divorced and has 2 children which live with their mum in the house they were both living in. His part of the house is paid off. He currently pays the mum £325 a month for the 2 children and has done for over 3 and a half years now but she is threatening to go to the csa as she is protesting she can claim more than this. We have the children down to stay for a weekend every 4-6 weeks as my partner works in the police and has different shift patterns so this makes it difficult to have them more often. Please could you tell me where we stand? Can she claim more? Do my wages get taken into account even though we are not married? If i'm honest we are struggling ourselves and I am getting worried. Thanks
wangers
- 19-Jan-14 @ 9:24 PM
Question: Is it true that one can apply for the deduction of mileage costs during access visits from CSA payments if you have to travel more than a specified distance? I have been told by two non-resident parents that they claim this cost yet the CSA make no attempt to advise you of this when calculating your obligation.
DGT74
- 15-Nov-13 @ 5:44 PM
as a father of a four year old who has the csa taking£58.55 weekly out of my wage, have to be told lie after lie after lie, i dont deny my son at all but think £240 a month taken off me is a little much, i have rang the csa lots of times as to why it is so much to which they reply they dont know, they dont even ask what bills i have to pay weekly ie rent gas electric council tax, i did ask them what if i cant afford the payments to which i was told, obviously move some where cheaper!! i think the whole system stinks when they cant even give an answer to a question, you just get fobbed off with, we will call you back!! its a joke, i can understand why guys hang from a rope after the dealings of csa, as i have just recently lost my flat as i cant afford the rent after csa have there chunk..... its just so so wrong!..............
kev
- 18-Jun-13 @ 6:19 PM
My husband has always provided for his daughter, we have another 3 dependants in our household, 2 of which are disabled, Csa have taken their dla as income son they in effect are paying Csa! They are missing out on everyday things now which is having a massive impact in their wellbeing, what about their rights, under every child matters, there are 5 main points which and out children are effected by this, the Csa are a joke!! I don't blame dads when they appeal or leave work, if the Csa came up with realistic amounts to be paid and some laws were changed, I'm sure they would have a much higher percentage of dads willing to pay!!
Cheekycharlie
- 15-Mar-13 @ 7:01 AM
I think the system is all wrong.why is it a women can name anybody to be the farther of there child and av no pro?of to support this and csa just go ahead an take anyway.wats sickens me more is that me an my partner av been together for 12 years now were both 28 and av a son that's now four.bk in 08 we did splitt few days aweek at the most but in this time he had ad a 1nitestand went out on the beer an ad a quicky with sum random girl in town she rang I'm a few days later he neva answerd it replied to er via txt sayin he is gettin bk with his girlfriend an to delete is number.he told me straight away as that's wat we've built in all these years is respect 1anotha in the sense id prefer to hear it off him then off other people.anyway we got bk together an she neva got intouch untill 09 that is 1 month afta our son was born inn came the letters csa opened it shock of our lives.csa attachment on his wage for a kid born october 08 so he rang them statin wat his letter was sayin an to say he never even known about this till now an he stated there an then he wanted dna an they said it was too late to appeal cos they av been lukin for I'm for sum time.so were avin to pay for this kid so I said get bk on to them bout dna which he did they said after an hour of arguin on the phone hat he wud hear sumte in due cors regarding court perceedings an solicitors.we neva did receive any letters we've tryed but nothin happends.yet they still take a big lump of our money each month.its wrong.
gem
- 26-Feb-13 @ 10:36 PM
I am in the process of finalising the sale of the house I shared with my ex partner, we never married. I have 3 children by him, all still in education, he does pay the minimum of maintenance as is required of him, however no more than this. As we never married the proceeds of the house sale is being split 50/50, but I was wondering if, as he is coming into quite a large some of money, would he be required to contribute any further towards the upkeep of the children, seeing as my share of the sale is having to be put towards a new property for myself and the children. I have now been married to my new husband for just over a year, although he helps greatly with the boys, paying for holidays, obviously mortgage on the new house, I feel it a little unfair.
Jacque
- 21-Jul-12 @ 8:33 PM
my ex husband gave up work 2 1/2 years ago i havent received a penny since for our 4 children 2 have since left full time education. he has had no contact with 3 in 5 years. his wife is in a fantastic well paid job. i have since f ound out that he is doing cash workalso buying and selling cars. this is so unfair i have a really horrible csa caseworker who is very rude and will not help! any ideas what i can do?
happy4
- 26-Jun-12 @ 1:18 PM
There should be stricter laws in this country. All deadbeat dads know that if they are self employed they can get their Accountant to fiddle the books to look as though they are hardly earning anything. Or they will just not work at all saying they are looking but there is nothing available. I have not had a penny since October of last year and my ex (and his parents) have regular access to our child. I feel like its all one big joke. It should be a legal process.
DaniC
- 15-Jun-12 @ 11:40 AM
Me and my partner seperated in jan after he had an affair he now lives with her and her children he does not provide any child support and left us with finacial debt.i put a claim in for csa and still have had nothing back in writing from them despite several phone calls.he has a gd wage and has an employer who doesnt declare all his earnings the system is so unfair im fed up of struggling finacialy
sammy
- 1-Jun-12 @ 3:38 PM
I would like to know what can i do my child is gifted and needs to go to a school that cather for children such as her being that brilliant. I am a temp employee her father is a teacher by profession (not very involved) what is his financial obligation towards my child as she is on his medical aid and he only gives me a R500. can i request him to controbute to the buying of clothing and her schooling or can i not ask him as he is married and has other children
twinkle
- 29-May-12 @ 1:48 PM
@mad hatter. The father has to be present at the registration if his name is to be included on the birth certificate (if parents are unmarried). We're afraid you may have to take this through courts if you want the father to support/help his child in any meaningful way.
ChildSupportLaws
- 25-Apr-12 @ 12:30 PM
My ex is not living in the UK, he is in Europe though. I am 6 months pregnant and he has told me that he will not be putting his name on the birth certificate and will refuse DNA testing. Can he refuse this? If so is there any way I can claim maintenance? I cannot cope onmy own. I am being amicable to him and have told him I want him to be involved, he said that he wants to see our child, but does not want to pay.
mad hatter
- 24-Apr-12 @ 6:57 PM
i have a 14 year old and ive been going though the csa and my ex has gone through every loop hole ,,, the csa are rubbish ...... i want to know is i can sue my ex for non payment
moomoo
- 22-Apr-12 @ 10:16 PM
I have not seen my daughter for 12 years but have always paid my maintenance of £90 a week she will be turning 18 next month will my payments stop without me doing anything?
doc
- 12-Apr-12 @ 2:59 PM
Good afternoon , I have been paying my CSA For 18months to my ex partner who cheated on me which caused the separation , I have not seen my daughter once if she is and the reason I question this is I'm not on the birth certificate , the army forced me to sign the documents so it can be taken from source , my ex partner has 2 other children to two separate fathers who she claims nothing from them , I have also received messages telling me I will never see her if she is my daughter , my main question is why am I paying for a child who possibly might not be mine and can I stop payments until a DNA test is carried out at her expense ? Surely physical proof is more substantial than word of mouth
Mick
- 29-Mar-12 @ 4:22 PM
My son has had CSA papers advising he has been named by a former girlfriend as the father of her 5 month old child. It informed him that they would be deducting money from his wages to pay but that he could appeal. He telephoned them and wrote, requesting DNA testing from proof of parentage and has received the forms, last week. He is awaintg an appointment. We also wrote to the local Magistrates Court appealing the decision until parentage is established. Today he received his salary which has had three hundred pounds deducted. he only takes home around seven hundred and has to pay nearly four hundred in rent! He once again telephoned but was told bluntly that until the cue was concluded, they were within their rights to take this money and IF they have made a mistake, they will reimburse him upon conclusion.... this seems preposterous.. can anyone offer advice please... he is devastated!!
mummytl
- 28-Mar-12 @ 5:32 PM