The Pro's and Con's of the Child Support Laws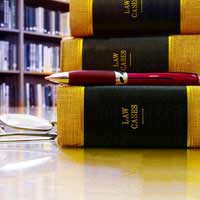 As a lone parent financial concerns and issues may cause a considerable amount of stress. Raising a child, or several children, is a costly experience and having to account for every penny is an everyday occurrence for a lot of people.
Being able to claim child support is an entitlement that not only eases the financial pressure in the home environment but also reduces child poverty.
Collection And Distribution
In order to receive the maintenance payment you are entitled to, as a parent with care, a parent will have to apply for support via the Child Support Agency (CSA). Once detailed information, regarding the non resident parent's income, has been processed and the amount of maintenance is calculated the CSA will then handle the collection and distribution of payment to the parent with care. However, the whole operation does not always run smoothly, which results in the experience having a negative effect on both parents.
The Real Cost Of Maintenance Payments
Paying child support requires a big commitment from any parent.
Whilst the parent with care may be in need of financial assistance to cover the cost of bringing up a child, the non resident parent may find they are having to work longer hours in order to be able to provide sufficient funds to cover the cost of the maintenance payments and their own living expenses. If an acrimonious split has occurred between the parents the non resident parent will feel even more aggrieved at having to fork out money to an ex partner.
Custody battles or arguments over visitation rights may also impact on the situation between the child's parents, and make the child support application process a lot more difficult. In some cases non resident parents may opt not to pay maintenance support by remaining absent and not providing contact details or income information. Without this information processing an application for child maintenance requires the CSA to trace the non resident parent.
The Positives
Regular maintenance payments can take the pressure off financial concerns in the home, for the parent with care. Where Shared Care is in operation, the child, or children, will also benefit from having regular contact with both parents.
Sharing care enables the non resident parent to spend time with their child in their own home, and will also mean that the amount of payable maintenance is divided by two, and reduced by one-seventh for each night the child spends at the non resident parent's home.
Weighing Up The Pros And Cons
The way a parent can strengthen commitment to paying regular child support maintenance is to understand the reasons why they are doing so. By providing regular financial assistance for their child the non resident parent remains in some form of contact with the child – either through visits, shared care or by contact via the parent with care. For many non resident parents understanding the responsibility they have as a parent enables them to view the financial commitment in a more acceptable way.
You might also like...
The reason the CSA is needed is to save the government funding child support and to make fathers pay . The Government have No interest in child welfare The whole system is biased because it does not have the childrens interest at heart. MP's are guilty of fiddling expenses and allowing the CSA to steal from peoples bank accounts
LIESDAMNLIES
- 26-Nov-15 @ 11:26 PM
i am not on the birth certificate do i have to pay maintenance? and my ex partener is saying CSA will pay for a DNA test to prove i am the father as she told me the father could be me or 2 other men? also if it is that i am the father after a DNA can CSA back pay it to when the child was born?
si
- 25-Jan-13 @ 11:21 AM
My ex partner took voluntary redundancy and recd a substantial lump sum which he has put away in his building society. However he only recd a monthly pension of £720. He gives me maintanance of £300.00 but says this is too much and threatening to withdraw it or give me less.In the last 4 years my son as spent one evening at his new home and his father says he will only see him when its convenient to him. so no shared arrangements. Can he reduce my maintanance and refuse to dictate terms when he wants to see his son.
wheland
- 4-Sep-12 @ 9:20 PM
My stepson has recently left our home to live with his biological father. My wife (his mother) does not work as she looks after our 2 other children so my income is our only source of income. Can my stepsons father claim maintenace from us?
Titch
- 31-Aug-12 @ 1:52 PM
my husband is paying through the CSA for his 17 year daughter who has just had her own baby. She had left college to be at home with her baby. Does my husband still have to pay maintenance for his daughter ?
If the mother and father of the child is not working,who has to pay maintanance?
Harro
- 9-Feb-12 @ 1:24 PM
Child support needs to be used as a TOOL in order to deliver adequate financial support for one's children; Not as a WEAPON as the result of a nasty court battle. The ones who truly suffer are the children involved. The arguments will haunt them forever.
MissPaige
- 12-May-11 @ 6:14 PM