Your Legal Rights as a Parent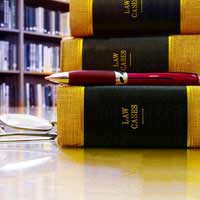 Losing full-time contact with a child is a difficult and painful outcome of any separation or divorce. The parent who retains day-to-day care of the child may not experience as much separation anxiety as the non resident parent, but they will however become more financially minded.
Maintenance payments from the non resident parent will help ease the financial pressure of raising a child, but unless parents agree to shared care or regular access and visits there may be other problems to overcome too.
Parenting Plan
A custody court order will include a parenting plan or visitation schedule which parents must adhere to. This plan is more likely to affect, and/or restrict, the non resident parent, particularly if the parents are not able to communicate effectively. Understanding and accepting that there will be imposed changes that will affect a non resident parent's relationship with their child in some way, may enable the parent to consider expressing views openly prior to the custody order being finalised.
Many parents are able to make private arrangements that put the child's rights and needs first. Joint custody or shared care will enable both parents to have regular contact with their child, and to contribute equally to the emotional, physical and financial aspects of child raising.
Making Modifications
A non resident parent may have a court order but may still experience problems enforcing it. Being flexible about re-arranging a visit keeps communication open. However, the parent with care must acknowledge the non resident parent's rights.
If problems persist, threatening to withhold child support is not a good idea. If a parent has to go to court to enforce visitation any threats to stop child support payments will be held against them. Modifying maintenance is only acceptable if the parent with care has an increase in income whilst the non resident parent's income has decreased, or a parent's expenses have increased considerably through illness etc.
Parent And Child Rights
On the whole, the law allows parents to bring up their children in accordance with their own beliefs and values. This gives parents the right to make decisions about the child's upbringing, provided the child's well-being is never put at risk. Parents must accept that wanting their own way however, is not the same thing as exercising a right. Although parents have the right to set limits they do not have the right to enforce views.
A parent has the right to determine their child's name, religion, form of education and healthcare. They also have the right to accompany the child outside the UK and agree on emigration issues. Parents who have a joint custody agreement share rights and parental responsibilities. If the child's parents are divorced, however, the mother generally has charge of parental responsibility, although the father's opinions can be expressed and documented.
A child's rights state that a parent must ensure their child is safe from harm, has somewhere to live, has food, clothing, medical care and education and is financially supported.
You might also like...
@Lloyd - if you are on good terms, have you sat down and discussed this with your ex? Is it something that might benefit from mediation? If your son says he is unhappy then it is something that would be better voiced and worked around for the benefit of the child jointly, rather than going straight for a court order. But, tread carefully, given that she is the main carer, it could lead to your ex thinking you are trying to destroy her relationship with the child and that could backfire on you and she could limit access. Also, sometimes children say they are unhappy in order to please the other parent because they are unhappy about the separation from them, so that is another area to tread carefully in. The most important thing is to maintain close contact with your child and work towards building a healthy and happy relationship.
Andy
- 4-Nov-14 @ 11:49 AM
Please can anyone advise me what to do i have an 8 year old son with my wife we split 5 years ago and my son is very unhappy and doesn't want to stay with her i need to know what i can do to have him live with me she wants me to take him as she can not control him so what do i need to do get full custody of him we have a court order to say she has residency of him and i visits every other week but this has become every week
lloyd
- 3-Nov-14 @ 4:14 PM
Hi, We are about to be separated and I would like to have a 50% custody over my children.We both work and share same time with the children on day to day bases. Is there any reason why this should not be granted? Thanks
John
- 7-Sep-14 @ 3:37 PM
I have custody of my 5 year old, but yet when I want to change when she goes to school that she does not go to her fathers during the week he starts yelling at me and keeps saying that he will take me to court. He still dictates to me when he wants to see her can he do that? He sign custody to me in the divorce.
Rebecca
- 22-Aug-14 @ 9:26 PM
I wasn't with the father of my daughter very long, but he wanted to have a relationship with her, when she was both he came to my house to see her, then started making excuses, hangover, work ect, I started letting him take her out, she came back smelling of smoke and scratch marks on her at (3months old) when I argued with him about it he chose not to see her! 4months later, he got back in touch asking to see her! I agreed, but only if I was there to, he was only seeing her once a week for an hour or so, then he ask to take her to his mates, I said no for the fact his daughter still hadn't build a good trustworthy relationship, he then said he could see her because he had his head down the toilet, I wasn't happy, another argument, he chose not to see her again! It has been 6months now and he wants to see her again! Saying he wasn't in a good place on drugs, lost his house, job ect, I believe he has had all his chances now! Don't think it's right coming in and out of her live when it suits him! Just want out daughter to decide when she is old enough, could he still be able to come into her life if he took me to court, I am a single parent haven't had a penny from him and work 16hours, would I get legel aid if this happens
Lulu
- 20-Aug-14 @ 9:38 AM
Hi I have be seperated from my wife since Feb 2014 have had shared access with my three children she is pregnant wth her new partner and has informed me that she is moveing away to live and that I can only see them every other weekend any the children do not want to move schools and I dont know anything about this other man any advice
Insie
- 10-Jul-14 @ 1:43 PM
Himy great grandson 2was taken by his dad as he got a court order on the sly he had kept calling police when they arqued and his mother called social services they said he should stay athis dads mums with him we think they have friends in social services another baby duee any time he says they are paying his court fees and finding him a place to live he agreed yesterday in court with layers presant he would let her see her son today and then today said she couldn't this is mentalcrualtybut social services have not listened to her and neighbours have heard him winding her up her mum broke having to pay for a solicitor for her what can they do she as never hurt her son and he is a drug user andshe as seen him looking at little girls dressed as beauty queensand releaving himselfI am worried sick
Hi, i have a 4month old baby, i split from the father before i found out i was pregnant, we stayed amicable, then his mother got involved over DNA testing.. There was a huge falliut and i decided i didnt need the stress and hassle from them so went it alone.. After i gave birth his mother started hassling me again but i heard nothing from the father.. At about 5wks old out of guilt for my child i decided to let the mother see him.. Then the babys dad turned up.. So from then he started to get involved which i didnt mind.. Weeks later and my baby is 18wks old.. And they r demanding i let his dad take him for overnight stays, but i said no as i didnt feel ready, and was uncomfortable with the fact that really i hardly knew these people plus they live over an hour away... Once again his mother pokes her nose in and cause yet another huge bustup.. And now i have really had enough.. I made soo muvh effort and from now on refuse to. I have never pnce refused them acess to my son since they got reinvolved.. They r welcome to visit him at my home.. But if they decided to try and take me to court.. What would the situation be.. As its not like im refusing them to see my son? Thanks
Curlysue
- 26-May-14 @ 12:19 AM
hi there,just wanted some advice..in the middle of a custody battle..my ex has the children at the moment after tricking me into giving them to him over night.i haven't seen my kids since aug last year! he didn't do anything for them whilst I was with him , but when I decided to leave him with the kids hes done all sorts of nasty things to me,..tricking me into giving him the kids,tricking me into signing the house and child benefit in his name,he is so good at manipulating me and other people he was physically and emotionally abusive to me during our 3 and half yr relationship.he moved me to another town controlled everything I did,stopped me from seeing friends and family in my town.he made me feel like I was going mental living with him,and I had bad health problems whilst living with him because i was so run down.He was 46 when I met him I was 20 years old . He smokes cannabis everyday and is very paranoid.has a criminal conviction for GBH and was imprisioned for 3 years for drug dealing! yet hes laughing and is seemingly getting away with everything and keeping the kids to hurt me..Im worried there not looked after properly if hes high he doesn't wake up from a deep sleep for ages or take them out..my daughter should be at nursery ive done background checks and she isn't at the nursery which she should be!!makes me angry!.im currently with my family in my hometown since july 2013., doing everything I can to get my kids back and to live with me . Friends and family have supported me all through this ,my mental health and physical health is much better since being away from him and having a non molestation order out on him as he constantly sent threatening texts to me and rang me up calling me names..he loves to play games and his family think hes a saint and im a psychotic cow that upped and left my kids! how wrong they are ,not one of them asked me what happened..even tho my ex has 3 other kids from other relationships they are 17,20 and 26!! one is older than me!even the social workers think hes mr wonderfull...my next court hearing is april 29th..and I was told if he again dosent show up a contact order could be made in his absence so I can see my kids...its just been a long hard battle and I miss my kids sooo much..what hope do I have in getting full residency..??
nai
- 14-Apr-14 @ 1:31 PM
Hi,,I am desperate for advice on how to see and have contact with my two sons one is only three months old.I split up from there mother three weeks ago and she refuses to let me see them,she is hostile towards me. I have tried phoning and texting and have visited the address where they are but she won't let me see them..please advise me with the next step.jc
jc
- 29-Mar-14 @ 10:47 AM
Hi, My wife and I have been separated since June 2013 (5 Months), we have 4 children. Since June she has refused to allow me free contact/access to the children. Please how could I arrange a legal and uninterrupted contact. Secondly, I will like to have full custody of 2 out of 4 of my children, to enable me share the full burdens and joy of fatherhood. Please I would like to know the criteria. Kind regards, James
James555
- 25-Nov-13 @ 10:00 PM
My partner is a non resident father living overseas. His ex wife is always asking for more money and has recently emailed to say that she is having a certifiable nervous breakdown and is being admitted to the hospital for care. She has given the childrens' father the ultimatum of either leaving his work and living in the childrens' home or putting them into care? Does the law allow for this, especially since the father has repeatedly asked her to consider sending the boys overseas for a time while she is attending to her health. Will child services accept the children into care, even though there is a willing and able parent, albeit living overseas, who has shared custody?
I split with the father of my child when I was 8 months pregnant.(He asked me to move out) He has tried to get me back several times and I don't want. My son, now 3 yrs old, (the dad made me have a DNA test as he did not believe the child was his.) The father has been to see him only a few times over the past 3 yrs. He wants access to be in my home but I wont have him coming here anymore because of his aggressive behavior. He now threatens me that he is going to take custody of my little one. I have never refused him access. but he sees the child maybe 2-3 times a year and this yr so far only once. He has never paid any maintenance.(I believe I will get £5. per wk as he is getting benefits) I have told him to use this money to come and see the child more often and try and build a relationship with the child. I don't know what to do. There don't seem to be enough space to write everything down. Thank you in advance.
Ruby
- 20-Oct-13 @ 10:30 PM
hi there i split from my partner in 2000 its now 2013 and ive always paid child maintenance for my kids through an attachment of earnings, from 2009[2010 i was unemployed so the dwp was paying 6,50 a week for the maintenance since going back to work ive continued to pay csa through my wages ,they ve now told me i owe them 8500,03 where do they get this amount from ,ive always been in contacted with my kids they ve stayed over a few nights a week ,giving them 50 pound practically every week from the age of 11 always spent loads on them at birthdays and christmas,my youngest son who is now 17 which im still paying 132.02 a week for hes just finished school hes going to college, his mother has been with the same bloke for the last 7 years they are nowmarried ,they both work full timemy sons works with them in school hoildays, weekends ,i have 2 other yound children with somebody else why am i still paying this amount to my ex ?
paying parent
- 2-Aug-13 @ 10:27 AM
the mother of my children passed away we had separated because she had married another man without my knowledge at the time with all the emotional stress of finding this out my health dropped to an all time low but not as much as not being able to see the children & shut out of their lives now their step father has found a way to con the csa into imposing payments on me he will not work just acquiring money is his main goal I give my kids all that I can I have no problem providing for them but contact has being to little even with the courts being involved because they live in their mothers place so joint custody was applied with stepfather my rights have being thrown away mediation did not work & phone contact is only by txt via stepfather over £2,500 spent via solicitors & still hurting knowing my kids are not safe
sincere
- 26-May-13 @ 8:25 AM
Hey there. I am pregnant at the mo and recently single from the father. So far we have discussed that we have a good friendship and good communication. He wants to put his name on the birth cert my only concern is that I will be breast feeding and feel it be better that the child stay with me full time till around six months I am not comfortable given him overnight visitation so soon I want the child in a routine. Do I have the right to say no to overnight stays but the father has open access to stay in mine and call over everyday even if he pay matanience.Can he fight this
Bubbles
- 5-Mar-13 @ 10:11 PM
Hello everyone, I am looking for some advice. The resident parent is stating that she is banning me from my son being able to come round my house when my new partner is there as she feels that it is not in the best interests of the child as I have not been with her for very long. I have mediation with the resident parent this evening to try and sort this out, but she is very stubbern and will not see it any other way. She has offered me to see my son around her house and she will vacate while I am with him, or I can go out with him for the full day (this would cost far too much money). I have been to the gingerbread website that states about new partners but this made no difference with her at all, I was looking for some help or advice on what to do this evening? Many Thanks
Floydee
- 21-Nov-12 @ 1:26 PM
Hi I am having a huge problem with my ex, we split up over 3 years ago, and he only see's his daughter 2 maye 3 times a year, rings her on a sunday if he remembers or has credit on his phone. I have never asked for any money because what he would give would make no difference so I have never bothered. I have let him speak to her and see her and she has stayed at his house for 1 night even though she didnt want to I made her because he kep threatening to take me to court if I didnt let him have her. Well it has been over a year since he has had her and so far he has seen her twice this year and loet her down I dont know how many times, the worst was her birthday I can come oh now I cant because I have no money oh hang on I can because I managed to sell stuff. But now I have had enough, everytime he doesnt get his own way he threatens me with court and that he will be coming to my house! The most recent was because of a birthday card my daughter got him, because it didnt say dad he rang up abusing her down the phone and me down the phone so I havnt answered my phone because of it. It has been 3 three weeks now since I told him he needs to get a solicitor and nothing. My husband and I are stuck on what to as we cannot afford solicitors because of all the financial things we have already. Really need some advice.
mamasteff
- 12-Oct-12 @ 1:22 PM
My son-in-law is the non-resident parent of a little girl of 8. He has access to his daughter only every 2nd weekend. During this time he takes her to church where she attends Sunday School (for approx 1 hour). His daughter says that she enjoys Sunday School and wants to attend. However, her mother is opposed to her attending Sunday School and has threatened legal action if he contuniues to take her. Church is a lifestyle choice of both my daughter and her husband. They are both active in church and would need to alter involvement in order to respect the mother's demands. Please advise me what rights my son-in-law has to take his daughter to church once every second weekend?
Dudley
- 21-Sep-12 @ 10:03 PM
My ex wife and i have joint custody of our 3 year old son and she has ignored all my requests for information on schools and preschools and enrolled him in pre school and primary school 2 miles from her home and mine (we live 200 feet apart) when there is a excellent primary school 400 feet from our front doors.I thought we had to decide on education between ourselves and not ignore my wishes.
buff
- 11-Sep-12 @ 8:50 PM
could any 1 help i have recently coe out of a relationship and my ex who has mild learning disabilities and a 6 yr old son who she consistently is late for school and picking him up he also has behavioral problems which effect home life for them after we split up 5 months ago we had a joint custody agreement which we had both agreed to and until about a week ago she heard from 1 of her mates that she didnt have to carry on the agreement and she is now just blanking my phone calls and when i spoke last she said she was just going to ignore my calls and me i am now paniking that she is going to refuse me any contact with my daughter any idea what i shoud do to make sure i get to see her
gavin c
- 6-Sep-12 @ 9:28 PM
Hi, I wonder if anyone can help?My ex partner is making my life with my daughter a misery, we have shared care and are currently alternating the days over a 2 week period so its fair. however this wasnt the case before and we had set days each, he only wanted to change because me and my new partner had arranged after school clubs etc that he wanted to get involved in, only since then he hasnt paid a penny towards anything and has also talked her out of doing any after school activities. I recently got married and he wouldnt let her attend our wedding, and whilst we were on our honeymoon he got her ears pierced without even consulting me? I am trying to be as fair as possible and as she is only 6 I want to her to come to her own decisions about her father but I am coming to the end of my tether and I just dont know what to do?
maria2303
- 20-Aug-12 @ 6:03 PM
i m mummy of 13 monthold child is it possible to custody of my boy only for my husband he is doing real estate work n he has no financial support from his family so wt to do? i wnt my baby coz i have only his support
aartighadge
- 24-Jul-12 @ 7:05 AM
Im having an access battle with my abusive ex rright now.The children dont want to see him unsupervised and I don't want him to see them unsupervised either as I am worried about their safety.We had an arrangment for maintenance which he then withheld because I wouldnt give him unsupervised access - I was happy for him to have supervised I hasten to add.The witholding of money was just another piece of his abuse and attempt to control me.Im glad this is taken into account.I am worried at the moment that father's "rights" seem to be being put above children;s rights.
Jenny Wren
- 14-Jul-12 @ 11:14 AM
The law should be fifty fifty. In that way, no one has to pay maintenance as they are sharing custody. If one parent has custody and the other has to pay maintenance, the maintenanceshould not be based on a percentage of the parents wage. It should be a fixed amount, based on what it cost to keep child. Favouritism should not be a part of court judgement. A unbiased decision should be made based on what is in the best interest of the child.
Jim
- 14-Jul-12 @ 6:06 AM
when divorced father has had access to children for 10 years , then mother stops all visitation even though he has court order . Mother says children donot want to see him but we know she is putting pressure on children , they are 2 boys age12 and 14what can father do, was back in court 2 weeks ago and she agreed to access ,but refused access this week-end or even to let themtalk on phone said it is not in court order.
mogs
- 13-Jul-12 @ 11:35 PM
Of course, the laws are weighted in favour of the mother, and in most cases the children will live with their mother. Unless there's good contact and communication between the parents, fathers can be out in the cold and very restricted in the amount of contact with their children. Whilst I'd never want to withhold child support, it can be very frustrating try to reschedule visits or try to arrange to take my children on holiday if my ex doesn't want it to happen. There needs to be more legal equality to give fathers proper rights.
William
- 3-Jul-12 @ 6:22 AM