Your Legal Rights as a Parent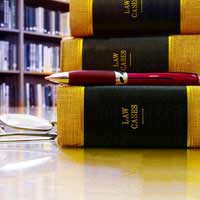 Losing full-time contact with a child is a difficult and painful outcome of any separation or divorce. The parent who retains day-to-day care of the child may not experience as much separation anxiety as the non resident parent, but they will however become more financially minded.
Maintenance payments from the non resident parent will help ease the financial pressure of raising a child, but unless parents agree to shared care or regular access and visits there may be other problems to overcome too.
Parenting Plan
A custody court order will include a parenting plan or visitation schedule which parents must adhere to. This plan is more likely to affect, and/or restrict, the non resident parent, particularly if the parents are not able to communicate effectively. Understanding and accepting that there will be imposed changes that will affect a non resident parent's relationship with their child in some way, may enable the parent to consider expressing views openly prior to the custody order being finalised.
Many parents are able to make private arrangements that put the child's rights and needs first. Joint custody or shared care will enable both parents to have regular contact with their child, and to contribute equally to the emotional, physical and financial aspects of child raising.
Making Modifications
A non resident parent may have a court order but may still experience problems enforcing it. Being flexible about re-arranging a visit keeps communication open. However, the parent with care must acknowledge the non resident parent's rights.
If problems persist, threatening to withhold child support is not a good idea. If a parent has to go to court to enforce visitation any threats to stop child support payments will be held against them. Modifying maintenance is only acceptable if the parent with care has an increase in income whilst the non resident parent's income has decreased, or a parent's expenses have increased considerably through illness etc.
Parent And Child Rights
On the whole, the law allows parents to bring up their children in accordance with their own beliefs and values. This gives parents the right to make decisions about the child's upbringing, provided the child's well-being is never put at risk. Parents must accept that wanting their own way however, is not the same thing as exercising a right. Although parents have the right to set limits they do not have the right to enforce views.
A parent has the right to determine their child's name, religion, form of education and healthcare. They also have the right to accompany the child outside the UK and agree on emigration issues. Parents who have a joint custody agreement share rights and parental responsibilities. If the child's parents are divorced, however, the mother generally has charge of parental responsibility, although the father's opinions can be expressed and documented.
A child's rights state that a parent must ensure their child is safe from harm, has somewhere to live, has food, clothing, medical care and education and is financially supported.
You might also like...
Hi i am currently going through a breakup and he has moved 400 miles away we have a 4 year old daughter and he wants to take her to hos gor visits im not appy with this as there has been one occasion she went there with him he got arrested and she was stuck with his mum 400 miles away with nothing i could do its a 7 hour drive and i dont drive also we broke up as he was being controlling on drugs and locked his self in my house with my children 2 whom dont belong to him i said he can see her whenever he wants but in wakes not scotland now hes threatening to take me to court to get accessto take her to scotland . Will the courts allow this x
queeny
- 25-Oct-15 @ 5:25 PM
maz - Your Question:
I have 5 children who are now in care. I was diagnosed ptsd.I have 4 children with one guy and my daughter with another. The father of my 4 children did not want his name on the birth certificates and it states 'unknown'. He has never payed maintenance either. Social services have alowed him to have access to my children plus have steed he has to see my daughter that is not his. He has no parental rights how can social services justify this. can ANYONE tell me what MY rights are regarding this.
---
Our Response:
I'm afraid I cannot really advise if your children are in care and Social Services have become involved. Regardless of whether your ex has paid maintenance or not, he is still entitled to access to his children, as access is not dependent upon whether he can (or does) financially support them or not. If you do not wish for your ex to see your children, then you would have to apply through the courts for a Specific Issue Order. Much like the name suggests, these are orders sought from the family court to determine a particular matter in connection with the exercise of Parental Responsibility. These orders can cover a wide range of issues that you and your ex-partner cannot agree on, such as preventing someone from having contact with your child. However, please bear in mind, there is no guarantee that the court will rule in your favour.
ChildSupportLaws
- 5-Oct-15 @ 12:34 PM
I have 5 children who are now in care. I was diagnosed ptsd .I have 4 children with one guy and my daughter with another. The father of my 4 children did not want his name on the birth certificates and it states 'unknown' . He has never payed maintenance either. Social services have alowed him to have access to my children plus have steed he has to see my daughter that is not his... He has no parental rights how can socialservices justify this.... can ANYONE tell me what MY rights are regarding this..
Hi, I have a son who will be 11 years in December 2015.My ex wife & I both have parental responsibility and we have a joint parenting arrangement, where my son stays with me on Tuesdays and Thursdays, plus alternate Fridays, Saturdays & Sundays. I pay maintenance every month. My ex wife is now saying she will be moving away to somewhere about 2 hours away and will be taking my son. Can you please advise me if I have any say in this proposed move? Thank you.
Winnie
- 2-Oct-15 @ 12:54 PM
i recently split from his girlfriend and have 2 young sons. I have been paying maintenance and been having kids every weekend. I asked her if we could make it every other weekend but she flipped and is now refusing me access and came to my house and took my sons back.what can I do as need help
Me and My boyfriend split up 2 years ago....he's had regular contact with our son every weekend from the age of 6 months up until 2 months ago when he was arrested and I had to go and collect our son from his next door neighbour! He was arrested for something serious so in light of this situation I sort advice from social services who help me to come to the decision that the contact he was having should be cut to every other weekend....friday night till Sunday tea time......his dad was happy with this but wanted an extra Saturday with our son and an evening once a week to take him out for tea.....I agreed to this but then thought about it and decided that an extra Saturday a month was too much as work full time and work weekends so my free time with our son is limited too.....he isn't happy that I won't allow him to have him an extra Saturday.....he's also unhappy that I have moved in and bought a house with my new boyfriend and is seeking advice about residency and his access. I have been nothing but fair with him and our break up was very difficult as he was very controlling and is still trying his hardest to control everything two years on.....we do not communicate very well and I am puzzled as to what his next moves will be regarding his access and residency of our son?
Jen
- 13-Jul-15 @ 4:56 PM
Hi, Children live with the mother 40 minutes drive away. Mother is the primary carer and I have the kids every other weekend (Friday-Sunday). The mother wishes to take children 13 & 15 to live 2.5 hours drive away to punish father (very jealous and bitter, despite her being the one that cheated!). She also wishes to reduce the level of contact between father and children. Is the mother permitted to do this? Will she be required by law to drop the kids off on the Friday night and pick them up on the Sunday night if she moved so far away? Or would she be required to cover the costs of extra fuel to collect and return the kids? Can she be stopped with a court order? Thanks.
drama&kids123
- 8-Jul-15 @ 3:09 PM
I'm in middle of a divorce.I have not been working since my first child was born. I got a property under my and my partner ( husband) name where we live now. As I'm not working and if i leave the kids with their father until I get myself sorted ( until I find a job) and once that's sorted, do I have a chance to get my kids back to live with me. If I leave them with their father then does he have more right over them then me.I really don't want to loose my kids please let me know what is the best thing to do.
kt
- 23-Jun-15 @ 12:17 AM
@baby - your daughter has to be around the age of 11, then she is allowed to voice her own opinion.
Abi
- 19-Jun-15 @ 1:01 PM
my x partner and i were at court lasy year he gave me a time table so i had to agree wae him as i dont work hes sees his daughter 1 and half days a week thats wat he wanted but the other week his sister in law tryed to attack me in front of my daughter and he sat in the car and done nothing .then he never showed up for his daughter this weekand every time he comes up hes got someone in the car way him. am just wondering wat age can the child decide if she dosnt want to go wae him any help i can get would be great
baby
- 17-Jun-15 @ 1:58 PM
I walked out on my daughter in 2011 and have not had any contact with her since then. I have always sent birthday and Christmas presents. I have tried to contact her father (who has residency of her) to ask how she is/ if I can see/speak to her and he's completely ignored me and deliberately kept me from seeing her. I have also tried mediation to which he did not show up. It is due to go to court - what are the chances of me winning full residency of my daughter (I have kept the messages I sent her father as proof I have attempted to ask about our daughter) she is 9 years old now and I haven't seen her since she was 5. I also should add that I live in Sheffield now and my daughter is still in Eastbourne with her father. Also when mediation attempted to call his home number they were told that nobody by that name lived there but I have proof they are still living at the same address. Also he stopped my mum from seeing her and she took it to court. If I win full residency will his court orders then become void or will I still have to only allow my mum to see her when they say? Thanks in advance for any replies.
Mumsy1
- 15-Jun-15 @ 10:03 PM
@Tildasmum - you will be in breach iof the court order and if you stop contact, he may apply back to the courts to have the order enforced. However, Cafcass wil invariably get involved, and if she is fearful and doesn't want to see her father, given she is now 12, she will be allowed to have her say in respect of the compiling of the report. The court will then take her views on board and decide what they think is in your daughter's best interests. I hope this helps.
ChildSupportLaws
- 15-Jun-15 @ 2:47 PM
My daughter recently reconnected with dad, due to a court order he brought about. We left him due to his violent temper 11 years ago, my daughter is twelve. I allowed contact as my daughter was keen and I was powerless in court as his past acts towards me were deemed 'historic'. My daughter has seen him for a few months and is now genuinely fearful of him, he has never hit her, but is quite aggressive if she doesn't conform and when they have had a falling out he follows her, in the car and on foot. He's also made many promises to her, gymnastics lessons, ballet lessons, clothing etc which he hasn't made good on. She no longer wants to see him, am I breaking the court order allowing her to ignore him?
Tildasmum
- 12-Jun-15 @ 11:51 PM
@dad25 - I suppose being self-employed your ex seems to think you have flexible time to spare, which is understandable, as despite flexible working legislation, some people feel they don't want to push their employers too far, especially if they may be in a probationary period. However, if your ex refuses to negotiate and refuses mediation, then you could take the official route which means finances and arrangements are fixed. With regards to child support, the options open would be to pay the correct maintenance - you can get a correct estimate via the CMS calculator
here
. Also, if you are paying support through CSA/CMS, you may also be eligible for a special expenses variation, which takes into account travel, see link
here
. Should you want to take access arrangements through court you can self-litigate, see link How to Represent Yourself in Court link
here
. A lot of fathers are doing this and having good success, if their case is researched and prepared properly. Of course, it is much better if parents are able to negiotiate fairly between them, rather than things becoming antagonistic and arrangements do have to be about compromise, it just depends how far you are willing to go. I hope this helps.
ChildSupportLaws
- 10-Jun-15 @ 10:52 AM
Hi, me and my ex split 4 years ago, I moved back in with parents as they lived close by so I could spend as much time as possible with my daughter, having her at mine most weekends and seeing her at least two evenings during the week. Two years ago my ex decided to move, I did not find out till two weeks before the move and that was from her then landlord. Since the move my contact with my daughter has been cut to two out of three weekends and all travel has been put on me. My daughter is now at school and my ex is in a new job, as she has limited holiday, my ex thinks that it is all my responsibility to have my daughter/arrange child care for school holidays or days she is off school ill, which if I could I would, but being self employed I cannot afford to miss work as no work means no money. I have paid higher than the CSA suggested child maintenance since we split and have been paying even more since my ex started her new job to help with after school club costs. I have tried to arrange mediation three times, each time my ex refused, and started down the court route but could not afford it. I just wanted to know who the responsibility of sick days from school falls on and if I have to provide extra for child care for days I am not scheduled to have my daughter due to my ex's working hours? Thanks
dad25
- 8-Jun-15 @ 6:28 PM
@Daddy1 - yes, you can claim 'contact costs' under 'special expenses variation' if your maintenance is being paid through the CSA/CMS. 'Contact costs are counted even if you pay less maintenance because you have shared care of the qualifying child. These costs can include fuel, train or bus fares and overnight accommodation if a return journey in the same day isn't practical.' Please see the CAB link
here
. I hope this helps.
ChildSupportLaws
- 4-Jun-15 @ 10:29 AM
My ex wife has moved away to the army with my son to live with here new husband, I make the 300 mile round trip to have access every few weekends at my expense I also pay £50 maintanance every month, it's that low due to me being unable to work and on disability benifits. I feel she should at least bring him to me occasionally. She also expects me to buy him clothes for when he's with me. Is this fair?
Daddy1
- 2-Jun-15 @ 9:13 AM
@Dad1 - if you wanted to make the arrangements official, and/or your ex will not agree with your suggestions, you have three options; you can either continue with an informal arrangement and be prepared for her always dictating when you can see them. You can suggest you both attend mediation as you think you deserve more time with them. Or you would really have to take it to court and let the court decide what your arrangements should be. I can't say that it will rule in your favour, because it depends a lot on how your ex reacts. However, at least if it rules in your favour then if she goes against it, she will be breaching the court order. You may find our Separated Dads Facebook page useful, as there are many dads going through the same issues and if you scroll down the page, you should find a comment and replies applicable to you. Having been through it before, our followers can give some very good suggestions on the best way forward in this sort of situation. I hope this helps.
ChildSupportLaws
- 22-Apr-15 @ 2:52 PM
Hi my wife told me she wanted a separationback at end of August just because she said she had fell out of love and there was no point in trying. We have 3 children and she was threatening to take them from the family home if I stayed, so I moved into a shared house in the hope she would change her mind. 2 months later she moved out of the family home and into a rented house with her new boyfriend, the family home was sold and split 50/50 i was always a hands on dad and I was offered 1 evening a week and every other weekend which to me is not enough and I think not right for the kids. I have recently changed my job so that I'm not working a ridiculous shift pattern I now work 1 day on 2 days off but have been told I can not have kids stay over night during week because of it disrupting there school routine but I can still carry on with the routine it's just they would stay at mine am I being unreasonable? Also due to new job I'm on less money so I did the on line calculator for maintenance and pay what it says but also contribute to their clubs and things but she says this is not enough and I should pay more as I only have them overnight everyother weekend but like I said before I want them more than what I do have them, just wanted to know if I was being unreasonable by my request and if not what to do next. Thanks?
Dad1
- 21-Apr-15 @ 10:11 AM
@mummy - did you ask for consent from you ex to move? As presumably he has parental responsibility and legally you would have needed his consent. You don't say how old your son is, but if he is over the age of 11, he may be asked his own opinion if Cafcass gets involved. If your ex takes you to court, because you can't decide between you, then it will be left up to the court to decide what is in the best interests for your son and who should make the trips (generally split down the middle). Obviously, not knowing both sides of the story and how Cafcass might view the arrangements, we couldn't possibly predict in whose favour this might go.
ChildSupportLaws
- 17-Apr-15 @ 11:47 AM
I split with my childs father 5 years a go and we agreed on every other week end visitation and agreed a maintenance amount. I moved 100 miles away nearer to supportive family and to put distance between us knowing that arguments in front of our son were not acceptable. Over a year a go, my ex stopped paying regular maintenance and his life has gradually taken a downward spiral. He has been caught up in drug related socialising, used drugs himself, lost his job, lost his home, got himself in financial difficulties, stopped paying half the mortgage on a property we jointly own and left me to deal wit it all, stopped paying maintenance, got in to trouble with the police and moved back with his mother meaning he has no seperate room or bed for my son to stay. He admitted a break down and failed to have his son for a regular week end visit. I fear he is not in a safe, stable or secure position to have my son over night and i have stopped him going, offering day access which he is refusing. I have tried to set up mediation but he says he will take me to court to fight for every week end access at my travel expense as i moved away. My son does not want to go every week end and does not want to go whilst he is living with his mother. What are his chances of gaining access every week end and of me being forced to drive 400 miles every week end at my own expense?
mummy
- 16-Apr-15 @ 9:19 PM
@B - no, you do not have to reveal your address to your ex if you do not wish to. If for any reason you stop access to your child and he has parental responsibility and wants to regain access to your child, he can apply through the courts for an application for an order for disclosure of a child's whereabouts. This still does not mean your address needs to be revealed. But it will mean that he does have the right to serve the papers on you via the courts, in order to apply for the right to see his child. I hope this helps.
ChildSupportLaws
- 14-Apr-15 @ 12:26 PM
Does a parent with equal responsibility (bad tempered father) have a right to the address of the other who is afraid?
@Justin - I'm afraid that whether you see the children or not is irrelevant in CSA cases. You legally have to pay to support them regardless.
ChildSupportLaws
- 8-Apr-15 @ 11:23 AM
How much does a father pay CSA, if he does not see the children?
Justin
- 5-Apr-15 @ 12:02 AM
@at - I am sorry to hear this. You really would have to take it to court and perhaps self-litigate with the help of a McKenzie friend who do not charge. I have included a guide to representing yourself in court
here
and you may also get a court order fee remission, see link
here
. I hope this helps.
ChildSupportLaws
- 31-Mar-15 @ 2:04 PM
@pop - I am very sorry to hear this tragic news. Do you know if your son and his wife left a will nominating a guardian? If so, this will be taken into consideration. If they haven't nominated a guardian then it will be up to the court to decide. It would mean close friends and family members can step forward to nominate themselves. Much would depend upon your own relationship with the child and involvement in his life. The court will determine who is best suited for the job based on what is in the best interest of the child through evidence collected and given throughout the hearing. I hope this helps.
ChildSupportLaws
- 31-Mar-15 @ 10:26 AM
I left my husband with my son as i had postnatel deprsion i now have him 3.5 days a week but my ex keeps changeing things saying he didnot say things this is now hurting my son what can i do to get him full time i have no spear money after my rent ext and my ex will not give me any. He get all the benefits help
my son and his wife have died they have one child can I get rights for him.
pop
- 28-Mar-15 @ 4:02 PM
@Desperate Mother - you say your ex has no parental rights, is he not named on the birth certificate? If this is the case then the police should be able to help and bring your son back to you. I also don't understand why the CSA have not followed this up as he should be supporting his children as it is not up to him whether or not he decides to pay. You don't say how long the CSA have been chasing him for money, but if you are unhappy with the service that the CSA is offering, you can complain via the link
here
. In addition if you are unhappy with your son being at his fathers then you can go through the courts via the link
here
. I hope this helps.
ChildSupportLaws
- 12-Mar-15 @ 10:56 AM