The Reform of the CSA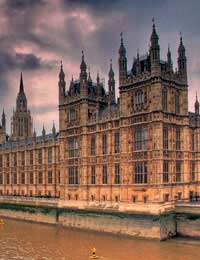 The Child Support Agency (CSA) was established in 1993, as a direct result of the Child Support Act of 1991. Its aim was to provide a competent and effective means of collection information, assessing child support claims and distributing maintenance payments. However, due to the original restrictive legislation, and the vast amounts of administrative work involved in processing maintenance requests, the CSA soon ran into difficulties.
Reasons For Reform
The CSA did not provide sufficient incentives to parents with care, many of whom relied on income support to make ends meet. The 1995 Child Support Act allowed increased flexibility plus the added incentives of a child maintenance bonus. The government's initial administrative strategy simply focused on a number of key points – non resident parent's income, the number of qualifying children and any 2nd family children, and the amount of time the children spent in the care of the non resident parent.
The child support system has had many changes over recent years. These significant changes have enabled the Child Support Agency to improve the services provided, and the agency will continue to develop increased awareness of effective management and implementation.
CSA Implementations
The reforms aim to improve the CSA's performance so that it can provide an effective method of assistance to families seeking vital maintenance support. The objectives include a faster response with less evidence to collect, improved accuracy, greater compliance and lower arrears.
The simplified system of maintenance payment calculations being based on a percentage rate of the non resident parent's net income has eased the administrative assessment process. The introduction of penalties, for parents who attempt to delay the assessment process by refusing DNA tests or withholding information, has also improved the effectiveness of the welfare service.
Backlogs
The CSA constantly has to deal with a large backlog of child support claims. It also has to deal with delays in the collection of maintenance support, and the resulting backlash, and increasingly high administrative expenses.
At one time the CSA had a backlog of around 300,000 cases to resolve, with billions in uncollected maintenance payments to process. Although the Government admits the Child Support Agency has been struggling to deliver an effective service, almost from day one, it continues to tweak and adapt the system.
Making too many errors in maintenance assessment – an official report estimated this as being in 86% of cases – in the CSA's early days have continued to attract negative publicity which does nothing to renew the public's confidence in the way the child support system is supposed to work.
The CSA Today
Due to the complicated, and sensitive, service the Child Support Agency provides there will always be room for improvement in the delivery of maintenance support and the resources the agency has available for parents with care.
Providing support for lone parent families reduces child poverty but increases administrative costs along the way. Until the government is able to find a workable way of providing a cost-effective service a call for further changes and reforms will continue to be voiced.
You might also like...
I will start by saying I pay each week for my child voluntarily and have no intention off stopping . I very often read storys off fathers refusing to pay I am not one off them . I live in inverness . I had a relationship with a woman and made it placidly clear I did not want children from the word go . the inevitable happened and a child was born unknown to meand the child was taken into foster care upon birth which I had no knowledge off until 5 months after . I believe from what ive been told she has a record of her kids being taken into care . I contacted csa and as the child is in foster care have been told at present I pay nothing . I chose to pay because I care for the childs welfare and wish the child to have extras , however I am continually getting abusive texts and calls from her amazingly on the day I chose to pay this voluntary maintenance and from what ive learned the child is to be adopted . I accept responsibility on my part to provide financial assistance but I made it clear I did not want to be a parent . she takes great pride in telling people how she trapped me off which I accept responsibility for trusting her when she said she used contraception and she didn't. if the child is adopted am I responsible for any form off child maintenance ? whilst im not on the birth certificate I accept she is my child and will never see her go without . the whole situation has made me very ill but accept the childs needs are paramount . I would add this is someone I had knew over many years and trusted them . I often read sad storys off fathers who wont pay . I just want the child to have things and be legal at the same time as I will pay without question . however please play safe guys and don't get yourself into my situation
clachanboy
- 16-Jul-15 @ 9:43 PM
My ex husband is self employed and makes out he earns pittance. He was having relations with his solicitor who is a matrimonial family law solicitor, who I add advocates on her web site that families should sit down and sort out childcare arrangements for their kids and reasonable maintenance. She is having relations with a man who fiddles his tax and denies his children money for school clothes , food, school trips, daughters dyslexia tutoring, general day to day costs. There should be something done about these people, the CSA should look into their lifestyle and realise that what they claim to earn does not compute with what they actually spend on rent, cars, bikes, shopping, holidays etc. Where's the justice in this ????And my ex husband took my pension and half my house and he never even had a house when I met him, I paid for everything, and I'm left holding the babies, with no career now !
popsta
- 1-Sep-14 @ 9:09 PM
I pay the csa 200 pounds a month for a child that has been turned against not only me but every single member of my family. I payed out ontop of this to take my ex ti court where it was obvious what had happened and guess what.....No one could do any thing about it and i pay even more to csa for not having my son over at week ends any more and the mother gets more money out of me to add more insult to my pain.During some investigation on the web i found out this is happening all over the UK.. Come on Some body do Somesomething for these suffering fathers please .....
kids turned against
- 13-Nov-12 @ 5:57 PM
The father of my daughter is a millionaire and refuses too pay any maintenance too her. The C.S.A said he did not earn anything therefore he did not have too pay any maintenance.I said that he was lying and they asked for proof. so I sent a full A4 file to the C.S.A including proof of swiss bank accounts, race horses in training, pictures of his 6 houses in the country, Council planning applications for large buildings too house sheep and horses and details of two race tracks he had built.There was about forty pages of evidence, the C.S.A sent a letter saying there was not enough evidence and would not investigate and he does not have too pay anything.
bebop
- 7-Jun-12 @ 8:58 PM
Csa have made our faimily inhardship and they dont seem bothered.We have been in debt for 6 years now due to changes within assessments.My partner does not see his child due to the mum stopping this for no reason also the childs surname has been changed, so why should my partner pay for a child who he has noco.tact with and no longer has the family name withiin my eyes means the mum has taken away that responsibility.Being a mum and being by myself for years I know how hard it is to bring up 2 young children
Shazza
- 3-Apr-12 @ 10:15 PM