The Use of Child Support Payments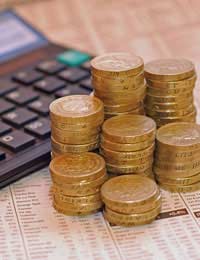 It is internationally recognised that parents have a responsibility to support their child, or children. Part of this responsibility means providing financial assistance to cover the cost of the child's day-to-day expenses throughout their formative years.
This periodic payment can be privately agreed between the child's parents or can be assessed, calculated, collected and distributed by the Child Support Agency (CSA)or Child Maintenance Service (CMS).
The Cost Of Living
The parent with care shares a home with their child and has therefore numerous living costs to cover. The non resident parent is expected to contribute financially towards their child's welfare and will therefore have to pay maintenance to the parent with care.
Where parenting is shared equally between both adults the cost of the maintenance payments will be reduced accordingly.
What is not taken into consideration however, is the rising cost of raising children. Although maintenance payments are calculated as a percentage of the non resident parent's income the amount of payment received by the parent with care generally has to stretch to cover a growing number of essentials.
Whilst the parent paying maintenance may feel hard done by and aggrieved at having to fork out child support the custodial parent still has to contend with balancing finances to make ends meet.
Expense Expectations
Maintenance payments are intended to be used in the best interest of the child and to cover the child's expenses. This may include shelter, food, clothing, childcare costs and any educational needs.
Maintenance can provide essential funds for a number of specific items like school fees, nursery care or any medical expenses that the child requires. It is therefore acceptable to use maintenance monies to pay for expenses like residential heating costs, but not acceptable if it is used as spending money for luxuries.
Worth Considering
It is a good idea to keep a record of how maintenance payments are spent, in case child support becomes an issue between the parent with care and non resident parent. Items that should be listed include all school and educational expenses, clothing, books, sporting goods or items required for the child's extracurricular activities and any additional living expenses that may be incurred by the child in their custodial home.
Parents who share care, or have agreed maintenance privately, may also benefit from drawing up a list of costs and payments for future reference.
Standard Requirements
It is expected that children will share in the living standard of both parents. This means that a parent who is financially secure, and may be enjoying an elevated standard of living, must share home comforts with their child, regardless of the other parent's lower income provisions.
In a situation where the non resident parent is able to provide a comfortable amount of maintenance, due to their greater level of income, it is expected that this payment will be used to meet the child's requirements and additional custodial household expenses, which may also benefit other people living in the same home as the child.
You might also like...
What can my daughter do to get the CSA to listen to her. The children father is only declaring part of his earning. His boss is also his friend. He is doingmost of the kids father's wage in cash that way all the CSA see is false papers. My granddaughter tells her mother that he has loads of money hanging round in his house most in £50s my granddaughter is coming up 18 so she see what's going on. Also he often works private jobs at weekends and takes his youngest with him on building sites she is 8 and not watching her properly. He is a very highly qualified Electrician and does not work for peanuts. My daughter only gets £90 a week for 3 kids. Today she asked the father for money to pay for the eldest 19 emergency dental treatment. But he refused telling her that's what the ESA is for. His son has a heart condition and a little this like he had (abscess) could make him seriously ill.
Fuming
- 9-Jun-22 @ 4:35 PM
Does my ex's payments include his half towards our mortgage? TY
happy
- 19-May-22 @ 6:20 PM
I didn't have much choice but move closer to my parents so therefore my ex has to travel a few hours away. Every other weekend he stays at my parents, in which my mum literally does most of the looking after & makes food for them all. I asked him if he'd pay for it half towards the 2 kiddies school shoes giving that I just forked out on uniforms. He point blankly refused throwing up that I did well out of him through sale of marital home which according to him he paid for, I did have a career before having children then had to go part time to look after them, whilst he excelled in his career path, he didn't want me working as he wanted me to care for our children. That's what CM is for, I'm not paying anymore, then threatened it's going down soon?!! But he stays free at my parents, eats drinks what he likes. I can't see my parents whilst he's there, my dad has cancer again & I usually help when I can but I do feel pushed out. He never bothered with them before to the point he wouldn't visit them with me before as he hated it!!! Any thoughts
Sara
- 21-Aug-21 @ 12:20 PM
I pay child csa payments and my ex is now asking me to pay for 3 childens school shoes and if I don't they can not come on a 3 week holiday This I feel most threatening and I will not give her anymore money on top of what I pay it's her choice to stop them going on holiday What's anyone's advice ?
Mad
- 11-Aug-21 @ 10:15 PM
Hi, i left my ex over 7 months ago and we had a 17month baby at the time. I tried to have my son as much as possible (4-6 days a week) and sometimes it would be 10days in a row. Over the last 7 weeks i have established that my son lives with me and has done everyday, i am paying for his nursery, his clothing, day to day expenses and his mothers started cms directly from my work for a very high amount(599). Every time i call cms to update and explain the current situation they dismissed everything i tell them and the evidence i have and continue the payments back to my ex who has not been involved with my son for months. I have studied there guidelines and rules and it seems they make it up as they go along. So now the law is been broken by cms/csa and money is taken from the resident parent and given to the non resident parent. (No one from cms can explain to me why there is no support for my child).
Ozzy
- 25-Feb-21 @ 6:42 AM
Hi I pay my ex wife child maintenance for 2-3 days a week. But have her 3 days a week but pay the larger amount. I have now been asked for extra funds for private tuition. Am I liable for this?
Confused
- 3-Feb-21 @ 8:30 AM
Hi my husband left me and his 2 children one being 3 and the other 1 he pays me £190 a month set by the csa I have all the usual things to pay for and my sons nursery fees of £110 a month I've asked him to pay half as I'm on uc and can't afford it on my own anymore and he has refused as believes the what he pays is enough to provide for 2 children he doesn't even buy for my children for birthdays or Christmas and doesn't have my children for contact at all (his choice) where do I stand on asking for more money also were still married thank you
Nicky
- 27-Jan-21 @ 8:16 PM
Hi my sons dad pays minimal CSA but still expects me to provide clothing when they stay with him. Do I have to supply clothes that I mostly pay for when they stay at his.
Kipp
- 14-Jan-21 @ 5:57 PM
So I have started to receive child matenice do I have to supply him with nappies and good
Lloyds95
- 1-Oct-20 @ 12:03 PM
I have read a substantial amount of the comments made here by people seeking advice & guidance & it's absolutely astonishing that no one actually receives a reply. I came across just one reply & that was to inform the person that advice on their matter couldn't be provided as they reside in America & not the UK. I came on here seeking advice myself but after seeing the lack of just basic guidance & common courtesy being administered there really isn't any point in me doing so. This is totally unacceptable & people shouldn't be treated like it, shame on you
Marie
- 10-Sep-20 @ 6:20 AM
Hi - I hope you can help. I have recently split with my fiancé, we have a 1 year old baby together and he has a 7 year old to another woman. My ex works Monday - Friday long hours so can't have our son during the week, however he has said he will have our son every other weekend - Friday and Saturday night. I have calculated the maintenance payments and it is telling me that the amount he should pay is £65 per week to me and £65 per week to his ex wife. However, I have to find the nursery fees which are £138 per week and I also have our son For the majority of the time. Can anyone explain to me if this is fair? My ex earns a great deal more than me and I am having to fund towards my sons nursery fees - food - clothing - shelter etc?? Thanks
I split up with my ex 2 years ago. He pays nothing towards our son. He has him 1 night whenever it suits him. Today he told me I will need milk, food and clothes for our son. In the past I've done this so I know my son has had food. My ex is on benefits like me he's on uc and lives in a 1 bedroomed flat. He seems to think that the food I get for me and my son I should provide for him when he has him. I've not had a penny off him even though he's had a few jobs in the past. He was an abusive man, physically, mentally and emotionally and he's still doing it now!! I have to ask him to have our son and when I do it's why, what you doing where you going, or it's a bit early in week (monday) to be asking if I'm doing anything at weekend. I just need to know I don't have to provide essentials when he's got our son only if I feel the need to
Cazza
- 22-Jul-20 @ 7:51 PM
My ex partner looks after the children for 3 nights and pays me the maintenance less these 3 days. Who should therefore buy shoes, clothes for children, and pay for school trips? Should it be divided equally?
Kakadu
- 17-Jul-20 @ 9:40 AM
Hi I currently pay £160 per month child support for my 5 year old son. I go onto the gov website every April to recalculate what my payments should be to keep it fair. This has never been an issue about the amount I pay. On average my son spends 3 nights a week at my house. His mum usually sends him a weekend bag of clothes and is pretty strict in asking for stuff sending back and moans that I don't have much clothes for my son to keep at my house. While I agree it would be easier for him to have some clothes at mine I don't full agree that I should be the one paying out for the clothes. I always thought that my maintenance payment was for clothes ? Is there anyone who can give me advice on this please.
My ex has our son 3 nights per week, I have him 4. He pays me 40 pound a week, privately agreed. I need to buy school uniform for my son costing around 100 pounds. My ex wont go halfers with me and says I have to take it from the maintenance money. Is this correct? Also he says if he wanted to he could demand that I provide him with clothes/ shoes etc "by law" because he has him 3 nights and he pays me 40 pound a week. Is this correct? Thanks.
Funmum
- 27-Jun-20 @ 9:38 PM
Hi, myself and ex partner have recently gone through the CMS to arrange maintenance paid by myself. She is now telling me I have to pay more money for childcare fees. When I have the children I don't need childcare. Do I have to pay towards childcare if paying the correct amount of maintenance? ( I also pay for their swimming lessons, school trips and uniform on top) Thanks
Hello I wonder if anyone can advise. My daughter's partner left my daughter and his child . He pays £180 per month as he says that this is all he should pay under the CSA. He has left my daughter with a mortgage, household bills, toddler and dog and moved in with someone else. My daughter works full time and has just changed her job as he would not come and pick the baby up for her to get to work in time. Childcare costs are £700 per month so my daughter is left trying to find £520 for childcare plus money for food, clothing and a roof over the baby's head. Is it that he only pays this amount?
Kal
- 13-Mar-20 @ 8:39 PM
I have been separated from my ex for 6 years have 3 children 19,15 and 9. Both boys live with me and daughter lives with my ex, maintenance has only been paid with the help of the csa for the past 2 years and contact was running smoothly on my part with my youngest (eldestest has been disowned by him) but sporadic on his part, past few months maintenance payments have been short yet I've still to run a house pay bills and feed our boys on my own which I am trying to do but I also study and work part time and pay maintenance for my daughter , it's very draining, mentally and physically trying to create a better life and run the one you have with little support. My ex has been dragging his feet about providing payslips since November and me and my middle child are now arguing because ive ceased contact till its all sorted. I find it hard to do the right thing in this circumstance
Angel81
- 25-Feb-20 @ 12:30 AM
My sons partner asked him to leave Last September,he has paid her £270per month for his 2 children,he looks after them 2 evening per week and has them every other weekend. He buys there clothes and shoes etc. . She is now asking for money for childcare costs whilst she works in the evening. She is extravagant and spends money on false eye lashes & hair and alcohol . Just recently we have found that she has been lying to him about house hold bills whilst they were together,she had control of his wages and was buying beauty products and saying that the bills were far higher than they were
Poppy
- 11-Feb-20 @ 7:06 PM
Hi does anyone know, if I have to pay maintenance, if I have all my receipts from when I have bought my son things when I see him every week, sometimes I don't buy him things, but when I haven't I always make sure I spend more on him the following week, is there a way around this or do I not have a choice, any advice would be appreciated, and I am yet to see him in any items of clothing or anything that I have bought him
Shaunito
- 8-Feb-20 @ 8:41 PM
Hi there could you let me know if I'm paying to much to my ex. I pay 450 a month I have one child my ex works as well. I pay a mortgage and bills. I have my child 2 days one week and 4 the week after and some half terms. I spend money on him while his with me and take him on holidays. I would like to have him more but the ex said no.
I have read and sympathise with the majority of the above. My daughter is in a similar situation whereby her still current husband pays the minimum CSA, will only have the children 1 to 2 nights a week because that is the minimum requirement for the CSA payments and doesn't think he should help with childcare during the school holidays, although my daughter is working to help make ends meet. He expects her to use all her days off to look after them, but that he shouldn't. It goes on, but what I would like to say to all parents out there who are fighting over who pays this or that, does this or that, look at the picture from the child's point of view. You may have separated, but you should be thinking, what can I do to make sure my children don't suffer because as parents, we no longer live together? What is the maximum I can provide them with to ensure that they have the same standard of living as if we were all still together? What is the maximum support I can give to help provide for and bring up my children in a loving, caring environment without it having any impact on their way of life. These children have been brought into this world by both parents, and both parents whether still together or not, should be trying their best to fulfil the needs of the children, not try to contribute as little as possible.
Tess
- 3-Feb-20 @ 12:46 PM
Hello. My ex and I have a private maintenance agreement and he is asking not to pay maintenance in the two weeks he's taking him on holiday for later this year, however I will still have to pay the rent for the house my son will return to, so think he should still pay the maintenance money. He said he's happy to keep covering the odd day, here and there, but not for a long holiday term. I need some advice, please!
Nat
- 29-Jan-20 @ 11:58 AM
Hi Please can I have some advice, my ex pays the minimum maintenance he can get away with, he is self employed and draws a minimum wage to show on his accounts but draws dividends to top this up. Maintenance is calculated on the lowest he gets paid. He expects me to pay for everything with this money, but I need advice as to whether this should be used for passports and stuff the children need to go on holiday with him, if its his choice to take them why should it come out of the maintenance payments I use for normal clothing and bills for their living costs. I offered to pay half but that's not good enough, sharing costs benefits us both
Kip
- 13-Nov-19 @ 1:02 PM
i currently pay above the required amounts in a family arrangement, i have my kids 2 nights per week and i would like 3 but ex wont have it... she is constantly lying to CSA/School about me not paying and now has cancelled afterschool childcare and saying if i am late on pickup, she will instruct school to charge me... so she is being paid for childcare through benefits, through my maintenance and still wanting me to pay. what can i do to stop this irrational behaviour.. i have never missed payments, never been late to pickups, never missed any event, yet the system seems to allow mothers to lie and manipulate as much as they want without issue.
splr
- 4-Nov-19 @ 5:49 PM
Hi, I currently pay half a mortgage , full maintenance (£335 a month ) and now my ex is saying if I want to have my child for overnight, I have to pick up one days nursery too. Is this right?
Pete2019
- 29-Oct-19 @ 7:34 AM
Hi, I split with my ex 12 months again. He'd demanded contact Thurs-Sun and I'd agreed simply due to a lot of emotional blackmail (a bit too late I've grown wise to the fact he'd demanded this as he'd done his research and had stated these as his formal days so support payments would be minimal) This contact is sporadic--changes his mind when it suits. A lot of arguments over him expecting me to use up my annual leave for him to have a 'life' (holidays, nights out, a week off after a vasectomy--done the rest of womankind a favour there) he doesn't pay a single penny towards childcare, and refuses to pay any maintenance (I am getting to a point where I am going to seek legal action) I only work part time so I can have a relationship with my son who is still only very little, and also to try and keep childcare costs down. My ex Meanwhilst states he pays 200 pounds travel expenses a month (I don't drive) the travel time is shared between he and his parents as are travel costs (although he has gaslit me on this one and denied he ever told me this) Just wondering where I stand towards him also contributing towards childcare costs, he's also claimed to me that they would take into account his petrol costs when agreeing maintenance payments but not our sons childcare costs, is this correct or am I being mis informed? Thanks
I currently pay voluntary £250 a month for my daughters maintenance plus roughly £260 towards her private nursury fees. I just wanted to know if I pay too much or too less ? Because many people have told me i pay way too much baring in mind this leaves me with next to nothing each month paying this..
Bigbob
- 7-Sep-19 @ 2:46 PM
Hello, Hope you can help me with a dilemma. My partner and I have recently split up and our daughter is 4. My partner has custody (non court enforced) of our daughter and our break up is relatively amicable (considering!!). I have started to pay maintenance to her as per GUV.UK rates and always top it up when needed eg. spoiling young madam when necessary. The thing I'm not sure about is responsibility about childcare costs? I currently pay all of them, but am I now entitled to ask her to pay half?
jimmymac1
- 15-Aug-19 @ 9:10 PM
My husband and I separated 1.5yrs ago although he didn't leave the family home till 7mths ago. I get basic maintenance for our 3 girls. He refuses to pay/contribute over and above for extras eg sch uniform, sch dinners, regular after school activities etc. He's taking the girls away for a weeks caravan holiday and says he's going to reduce my maintenance as he has them.....i am stretching my maintenance along with my child tax credit and allowance to cover day to day plus our youngest is starting secondary school in August (Scotland) and that's a full new uniform. Can he pick and choose where and when he reduces or does he have to keep to the monthly basic maintenance CMS calculated. The girls do not stay with him during the week or on weekends. Very rarely will the youngest go for 1 night on a weekend and when she has she always had asked for a friend to go with her.