Can a Parent Give Up His or Her Parental Rights?
By: Lorna Elliott LLB (hons), Barrister - Updated: 6 Nov 2015
|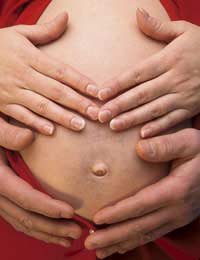 If another person is recognised as the 'legal' mother or father of the child this means that the biological or former mother or father of the child does not have legal responsibility for the child any more.
Here are some examples of situations in which a biological parent may not be the 'legal' parent of the child:
After an adoption order is made
After a surrogacy order is made
If a married woman is inseminated artificially or conceives a child by in vitro fertilisation after 31st July 1991 the father will be her husband, unless he did not consent to the treatment.
If a man was a sperm donor to a woman married to another man who consented to the insemination, and the child is born in England or Wales after 3rd April 1988 and insemination took place before 1st August 1991, the father will be the woman's husband.
Adoption
When a child is adopted, the legal responsibility of the biological parents is transferred to the adoptive parents. Children can only be adopted if they are under 18 years old and have never been married, and the biological parents must consent to the adoption of their child. However, if the biological parents are seen to be unreasonably withholding consent, the requirement for their consent can be waived. Since April 2007 adoption and fostering agencies have been required to consider gay and lesbian couples as prospective adoptive parents.
Surrogacy
Once a surrogate mother has given birth to a child, the court can make a parental order that transfers the legal responsibility to the intended parents. Although there have been over 700 surrogacy cases in the UK since 1985, not all have worked out according to plan. Although surrogacy is legal in the UK, it is illegal to 'pay' a surrogate mother anything other than 'reasonable expenses' for the surrogacy.
Before the child is born, the intended parents have very few rights. Once the baby is born, the intended father's name can go on the birth certificate (so giving the surrogate mother and the intended father equal legal rights over the child.) Six weeks after the birth, the intended parents are entitled to ask for a parental order that transfers the rights from the surrogate mother to them.
At the time of writing, the Human Fertilisation and Embryology Bill is set to introduce new provisions in relation to parenting orders. At the moment, only heterosexual married couples are entitled to apply for these orders. The new law will allow same sex civil-partnership couples, unmarried couples and same sex couples not in a civil partnership the right to apply to the court for this type of order, although they must be in a long-term relationship.
Local Authorities & Court Orders
If a child is deemed to be at risk the local authority will investigate further and may take the child or children into care. In the first instance the local authority will try to resolve the issues without going to court but if after an attempt at resolution has failed, and it is considered that the child/children is still at risk it may apply to court to obtain a court order. The court must then decide whether or not a child is at risk. If so it may make a care or supervision order; if not it may make a residence order, a contact order, a specific issue order or a prohibited steps order.
Foster parents only have temporary rights over fostered children and do not have legal rights over them unless or until they decide to adopt them.
You might also like...
My ex has moved to Spain with daughter but she never got my consent she continues to have my money every month but does not send details or photos of daughter I don't know where they live etc she never contacts me only When she wants more money but I feel like she should be at least keeping me updated on my daughter can I stop her money
Frankie
- 6-Nov-15 @ 10:05 PM
Ali555 - Your Question:
I have been falsely accuse to buy social services and by my ex-partner to the point my child is in care. Years of there lies is pushing me out of my daughters life I can see no option but to walk away from my daughter and this situation. On the final hearing for 3 days at the end of the month. Got no1 to go with , totally heart broken and cannot find the strength to go to court again private law for 5 y my ex has convinced social care and the guardian that I am a spiteful vengeful X so which I'm not. In May she was put in care when my middle child with ADHD told a lie to the school. I am running away from my kids and it s killing me now
---
Our Response:
I am sorry to hear this. You may feel better speaking to someone directly. I have included a link to Family Lives
here
which offers a confidential and free helpline service and advice, guidance and support on any aspect of parenting and family life. Sometimes it helps speaking to someone else who may be able to give you a glimmer of hope where there currently doesn't seem to be one.
ChildSupportLaws
- 21-Sep-15 @ 10:25 AM
I have beenfalsely accuse to buy social services and by my ex-partner to the point my child is in care . Years of there lies is pushing me out of my daughters life I can see no option but to walk away from my daughter and this situation . On the final hearing for 3 days at the end of the month . Got no1 to go with , totally heart broken and cannot find the strength to go to court again private law for 5 y my ex hasconvinced social care and the guardian that I am a spiteful vengeful X so which I'm not . In May she was put in care when my middle child with ADHD told a lie to the school . I am running away from my kids and it s killing me now
Ali555
- 20-Sep-15 @ 1:21 AM
@Spacey - I know that it feels like as you must feel like you are banging your head against a brick wall, but please don't give up. Have you not specified to the courts that the odds are against you given your ex's profession and her use of barristers? The courts are aware of the unevenness that can happen in such cases and they should help. You might find our Separated Dads Facebook page useful as there are a lot of men going through the same thing. There was a post around Xmas about someone representing themselves that had a lot of constructive advice. We also have a partner page
link here
which may help. You need to stay in line with all the other fathers fighting for their rights to see their children and for their children's rights to see them. Hopefully, you will continue to stand up to fight for your cause.
ChildSupportLaws
- 24-Feb-15 @ 11:49 AM
Hi, have been to court 15 times, mum challenging all the way,". 3 Cafcass reports & 5 judges along the way all increasing contact to a second final hearing in dec. Mum works for children's services & her brothers a criminal barrister. Mums now made a new (unfounded) allegation to her friends (children's services and it looks like it's all starting over again. She's reneging in the current contact order allowing me to see our daughter. . She's had barristers (via her brother) all the way while I've had yo represent myself as I'm a low earner . Honestly, I think I'm getting to my limit and I know this is going to sound bad, but thinking if just stopping and asking the court to remove me as the father. My daughter loves me very much but mums never going to allow us to be together. Would the court allow us ? How of I go about it for the sake if our daughter ?
Spacey
- 21-Feb-15 @ 8:11 PM
@Gigantic - firstly, either parent can apply for a passport for their child, unless an objection has been lodged at a United Kingdom Identity and Passport Service office. You can also apply for a copy of your son's birth certificate. As far as removing parental responsibility goes, it is extremely difficult to remove PR from a parent once they have acquired it.It can only be removed by a court order. Occasionally, a PR order or parental responsibility agreement can be brought to an end by the court, but the welfare of the child will be the judge's first and foremost consideration when deciding whether to do this or not. PR is usually only removed from a parent if there is risk of serious harm or injury to the child. Taking it to court is something you would have to pay for. You may find our partner articles The Law and Single Mothers interesting, please see link
here
. I hope this helps.
ChildSupportLaws
- 19-Feb-15 @ 10:09 AM
@biram - I have included a gov.uk link
here
which should tell you what you need to know in order to go through the adoption process. I hope this helps.
ChildSupportLaws
- 17-Feb-15 @ 12:42 PM
Hi I have a son is 11 month who live with me, his father name is on his birthday certificate, but he don't have any contact with his son or mehe even don't know is child,he dont give us any financial support. To be honest I don't know nothing about him. The last time that we talked I asking to fill the baby application forms so he can have passport he refused, he said that he don't want any kind of relationship with us if I still insists asking to help me to get my son doc he will change is telephone number and change from the city. I'm Portuguese by the Portuguese law if have to treat any document to my son I need him to sign or to give his permission to travelwith my baby. I can't travel with my son because e don't have passport the only doc he has is birth certificate.I need to have his custody soo I can do everything by myself,I'm foreign I don't understand the UK Law and I don't afford to pay a lawyer. Please I need your help. I apologise for spelling mistakes
Gigantic
- 17-Feb-15 @ 9:47 AM
My ex is willing to give up pr and let my partner adopt my son. Everyone is supportive of this inclueding exs family. But i dont even know where to start. Do we need to go to court? Does ex give up pr before or during adoption process? What forms do we need? fter adoption can my ex change his mind? Do we need to be married? Everyone wants this as everyone agrees its in the best intrests of my son. Any help would be great.
biram
- 15-Feb-15 @ 10:49 AM
@Ppauline - I have included a link from NI Direct which may be able to give you some advice
here
. I hope this helps.
ChildSupportLaws
- 30-Jan-15 @ 12:15 PM
My fathers daughter lives in Spain and has made payments whenever he has felt like it over the last 6 years. He has now decided to stop payments as he feels he has paid enough. He is also due inheritance this year. What should I do?
Ppauline
- 29-Jan-15 @ 10:15 AM
@Han - I have included one of our partner sites on Legal Aid Withdrawal: How to Represent Yourself
link here
a long with When Your Ex-Partner Denies You Access link
here
. Bith should give you all you need to know on pursuing the matter - your partner is entitled to have contact with his child.
ChildSupportLaws
- 8-Jan-15 @ 2:18 PM
My partner hasn't seen his child for over 2 and a half years, the mother of the child asked him if her partner who she now has another child to could adopt his child then decided Infact she wanted CSA off my partner but she wants the best of both worlds him to pay, her new partner who his child sadly calls dad to play that role and my partner not to see his child, which we don't want if he is going to pay CSa he wants contact with the child, how do we go about going to court as there is no legal aid anymore, don't know where to start?
@tima - this is very sad to find yourself in a place where you want to renounce your child. I suggest you give the Family Lives a call via the website
here
. They can offer you free advice and support and someone to talk to that will help you try and resolve your situation.
ChildSupportLaws
- 3-Dec-14 @ 2:39 PM
Hi I have a 4 year old daughter, I have been separated from her dad for 2 years now.I want to know if I can give up my parental responsibilities and when I do am I still expected to pay maintenance.There has been a catalogue of issues in my life and I am not able to provide the care and support as well as finances for my daughter
tima
- 3-Dec-14 @ 10:27 AM
@masie12, the fact that you allowed your son to live with his father should not count against you when applying for kinship of your grandchildren. The fact that you recognised what was in the best interests of your son, living with his father, just goes to prove that you are good parent that puts the child's need first.
gramps
- 21-Jul-14 @ 12:31 PM
I agreed 9 years ago to let my son than aged 10 live with his Father we were not married but he had always had good contact and a great relationship with his son..I felt it was in the best interest of my child as i had a lot of family commitments with an older sibling ie behavioural problems and temporary housing at that time. There was never any social work involvement and i was never seen as an unfit mother..My son wanted to live with his Father so i signed a residency order to allow him. I now have social work involvement with my grand children who have been in temporary care social servicesnow want to get a care order to remove them from their mother. Can I be accepted as a kinship carer for the children or will the fact that i allowed my son to live with his Father voluntary disqualify me from applying? Any help would be really appreciated
masie12
- 18-Jul-14 @ 3:52 PM
HiI have had my gran-daughter practically since she was born.for almost 3 years now, my daughter got pregnant out of wedlock and the father of the child is in jail.a total loser and has not contributed financially since she was born. I took the baby from my daughter because she was on drugs, homeless and hanging out with pimps and living out of hotels with the baby. Currently she works in the adult industry and is still homeless and living out of hotels. The money she earns is to pay for that and her legal troubles. She hangs out with undesirable people and is heading in the wrong direction. She's definately an unfit mother, she's not sober and I consider her to be some what insane. She swears up and down that she's going to change and go to a woman and children's shelter to start from scratch. She has not contributed financially for this child. I'm desperate due to that my husband doesn't want to raise her due to that, we are older and we feel we are doing this child a disservice because she's a very beautiful and smart little girl and deserves to have a set of sober and sane parents who are willing to raise her and give her a loving home. We don't care for foster care because most of the times people do this for money. My daughter has lost it and this has taken a toll in my health. I don't know what to do? Could you please shed some light in my situation. Could you please give me a few options as to what I can do. I don't have legal custody of my gran-child, but the reason why I have her is because we feel that she has been neglected and is lacking a warm and loving home. What do I need to do? Thank you so much!
Mother has full custody, but birth father pays CSA. And you find out that the youngest of just 12 at the time is in America, coloradoand CSA has not been informed, and does not no anything about it what happens.
Tish
- 29-Jul-13 @ 7:18 PM
I have a daughter who is 16 and at college I have for the previous 18 months paid a total of £10,445 to my ex wife in maintenance I stopped paying for 2 months and she has reported me to CSA who will not take into account the moniesalready paid and are going to take 15% direct from my wages. what can I do?
Paul
- 22-Sep-12 @ 7:02 PM
how can i provce to the csa that i have share care and have my children overnight for at least 52 nights a year and more?
jinny
- 18-Jul-12 @ 7:35 AM
How can I get my ex to still pay maintenance if my husband adopts my child
Good other
- 25-Jun-12 @ 10:00 PM
i have 2 children from a pervious relationship. when i split up with their father he moved to portugal so he didnt have to pay any child support. is there any way of getting child support out of him??. i know where he is living over there. it is so frustrating.
My son was in a relationship and they had a child the mother gave the child up to my son he has a residency order and full custody.he has now met someone else and has had a child with his new partner,he has asked me to have his first child full time,she lives with me,i am on esa as i have a disability,can i make a claim to the benefit centre for my grandaughter as she has been living with me for 5months,her mother has come back into her life.so where do things stand from there if my grandaughter is living with me,can i claim from her to and what rights does she have if she tried to claim her?
jeanette
- 15-Jun-12 @ 1:50 PM
after being absent for 4and a half years ,no child support ,he has also lied by saying he wasnt allowed to see him can he get custody
coochycoo
- 14-May-12 @ 1:53 PM
My neice is from jamaica she came here with her daughter when she was 1yr old. my neice apply for extension of her visa which was refused since 2004 but she did not recieve the letter as the home office send it to the wrong address. now my neice is going home but she has nothing to go back to after being here inthe uk for over 11 years, the little girl is living with me so my neice want to give me parental rights of the little girl before she leaves. as she is unable to take the child home with her not knowing how she will care for her financially and accamodation wise. So please tell me how do we go about getting this parental rights sign.
unalee
- 9-May-12 @ 11:14 PM
My aunt had contacted me about a girl she fostered who has a son whom she cannot take care of and was looking for someone who would be willing to take the child. My husband and I have only one child and always wanted another but it just never happened. We offered yp take him but she backed out at the last minute, now she contacted us again saying she is willing to give up all rights on him and give him to us completely. Since she backed out before we are unsure if we take him and have him for a year if she can come back to take him later. We need to see what steps to take to make sure this cannot happen. Please help, any advice is welcome! We want it fast and simple if possible.
Missi
- 21-Oct-11 @ 8:43 PM
My ex-wife sustained a heart attack and consequently is incapacitated with brain damage and has been in a vegative state for 7 months. Recovery is un-likey. I am in a custody battle with her parents over my son who is 2 years old. He has lived with them since we divorced over a year ago. I have always supported my ex-wife and son financially, with regular contact and over night stays. What are my chances of custody success? I feel if she cannot care for our son, then I should as his father. I am in full time employment with an owned home, I have a support network of my mother, siblings and partner who also has 2 children, although we live in separate homes. The basis of the grand-parent's case, is to maintain the status quo and hatred of me because I left their daughter. Everyone I speak to cannot believe I cannot at present 'have' my own son given the circumstances. But what are my chances 'legally' of success, does the fact I am the boys father and have always supported him and had regular contact count for nothing?
Gary
- 23-Mar-11 @ 4:16 PM