Moving Abroad, The Issues
Author: Lorna Elliott LLB (hons), Barrister - Updated: 28 March 2015
|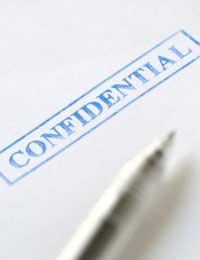 If you're thinking of moving abroad with your child, there are many issues to consider. One of the main issues is that of abduction. If a parent shares parental responsibility, they are not allowed to take the child abroad for more than a month except for two situations: firstly, if the non resident parent consents or secondly if they have sought and obtained permission from the court.
Without this permission, taking a child abroad is abduction, even if the child is travelling with the 'with care' parent.
Going to Court
If there is a requirement to go to court to seek permission to go abroad, the court will consider a number of elements: the welfare and best interests of the child (in particular, if the parent wishes to take the child abroad for a better life); whether or not the proposed move is an attempt by the parent with care to stop the child seeing the non-resident parent; any harm that may come to the child; the capability of each parent; and the child's wishes.
Jurisdiction of the CSA
The Child Support Agency only has jurisdiction in the UK, in other words England, Scotland, Wales and Northern Ireland. However, it does not include the Channel Islands or the Isle of Man. If one or more parties live abroad, the CSA is unable to give a calculation of the amount of maintenance a non-resident parent should pay. If either parent or the child is not resident in the UK, the court does have the power to make and vary a maintenance order.
Non-Resident Parent Abroad
If the non-resident parent is working for the UK civil service abroad, is in the armed forces, for a UK governmental organisation or is working for a UK company abroad (and is paid from a UK payroll) then the CSA will still be able to collect money from them. In all other cases if the non-resident parent is abroad the parent with care can go to court in the UK to apply for child support.
There are procedures in place that are designed to assist parents with care in the UK collect money from non-resident parents abroad, in particular REMO (Reciprocal Enforcement of Maintenance Orders). REMO will assist UK residents by enforcing maintenance orders abroad to collect money from non-resident parents. It must be stressed however that the UK cannot compel or order foreign jurisdictions to act in a certain way or within a certain timescale. In addition, not all countries in the world participate in REMO.
If a parent with care who is in the UK wishes to apply for maintenance from a person who is not living in the UK, they do not need to employ the services of a solicitor. All that is required is that they attend their local magistrates court. If there is an existing order, they make an application to have that order enforced in the country where the non-resident parent lives and if there is no order they can ask child support authorities in the foreign country to make a maintenance order for them.
Non Resident Parent living in the UK
The REMO (Reciprocal Enforcement of Maintenance Orders) agreement with participating countries works both ways. This means that if a parent with care and the child both live abroad, they can apply for a foreign maintenance order which will be enforceable against the non-resident parent who is living in the UK.
You might also like...
Hello..I had a son with a British citizen. We are not married but my son has his surname in a birth certificated. He was living in my country (Peru) during almost 3 years. He gone then i didnt see him during almost 3 years. I was supporting my child all this time.. I want to know if i have any right according uk laws. The father is living in uk and he had problems with law being on veil during one year because he was living at his friends house and police found drugs. He doenst want support our son. Now he said I m on my own and the child too. Do i have any right according British laws? I need help.
Writer
- 28-Mar-15 @ 4:07 PM
@baby - he can apply through the courts for a Prohibited Steps Order if he thinks that the move is not in the best interests of his children. See Law & Parents article
here
which should explain in more detail.
ChildSupportLaws
- 24-Mar-15 @ 12:04 PM
My partner has 2 kids from other marriage,they are both portuguese and so are the kids and one of them was born in the uk!!! She has full custody but he sees both kids every 2 weeks ate weekends,she now wants to move to portugal but my partner doesnt want to lose hes kids, what can we do??? Please help us!!! Thanks
baby
- 20-Mar-15 @ 10:05 PM
@kmoza - I can't advise whether you will be allowed to take your child abroad as this will be for the court to decide based upon whether it considers it is in the best interests of your daughter. However, if your child has had no contact with him and he has never supported her, then you stand a better chance of being given legal permission.
ChildSupportLaws
- 20-Mar-15 @ 10:58 AM
@asra - you won't be able to if the country is not under REMO law - but I thought India was?
Fee
- 19-Mar-15 @ 2:08 PM
Hi! I have separated from my partners about 10 years now,I had a daughter with him, he had not be taking care of her and does not bother to take her or visit her. I have a job offer in abroad and asked for his consent to take my daughter with me he refused to give me.How can I get the consent through the court and what are the chances of me getting it based on the fact that he does not visit her or take care of her?
kmoza
- 17-Mar-15 @ 9:57 PM
hi guys...hope uall doin well plzzz i need help if some is in my situation nd know wat to do.... i hv 3kids under age 8...aboy and 2girls father was workin in uk nd he was doin the childrens maintainance till last year only 1year he paid nd all of sudden he stopped nd ran away to india nd now got married to someonelse so how do i claim for kids maintainance frm uk to india????already spk to REMO THEY DONT COVER place like india....plzzz advice me many thanks....
asra
- 17-Mar-15 @ 10:55 AM
@Kofi - I have directed you to the gov.uk site 'living or working abroad or offshore'
here
. I hope this helps.
ChildSupportLaws
- 5-Mar-15 @ 12:44 PM
I would be very grateful if you could point me to publications from UKBA or HMRC that clearly explain that one can work for a company based in the UK while living abroad and the tax obligations (if any) under such circumstances. Thanks
Kofi
- 4-Mar-15 @ 6:30 PM
@Help - she can only really take it back to the court that the court order was made in and claim for breach of court order.
Becca
- 20-Feb-15 @ 2:05 PM
My sister is a resident of Bangladesh who married a British citizen present and settled in the UK. It was a family arranged marriage. They had a kid in 2004 and divorced thereafter. The man left Bangladesh and came back to settle in the UK. Part of the condition of his divorce was he would provide for the kid until he is seven and bring him to UK afterwards. However, he has completely abounded him and my sister is struggling to provide for the kid. What can we do?
Help
- 19-Feb-15 @ 5:39 PM
@Lil em - he could if he decided to apply for parental responsibility through the courts along with a 'prohibitive steps order'. You don't say whether he has access, as this might make a difference. I hope this helps.
ChildSupportLaws
- 19-Feb-15 @ 11:36 AM
@Ted - you would have to request a 'specific issue order' through the UK courts.Please see link
here
. I hope this helps.
ChildSupportLaws
- 19-Feb-15 @ 11:15 AM
i am moving abroad with my 4 year old daughter the farther is not on the birth certificate but does pay maintenance does he have rights to stop me taking my child abroad with me?
lil emm
- 17-Feb-15 @ 6:36 PM
I live in the USA and have 2 children in the UK. I never married my ex but she has now married. I keep in regular contact with the kids via my parents who have access to them. In previous years I have been allowed to take them on holiday when I visit the UK but my ex now wants to deny me any access to the kids. I have tried to reason with her but she and her husband will not even respond any more. Do I have rights to see them and take them on holiday when I visit the UK?
Ted
- 17-Feb-15 @ 3:48 PM
@Lee - regardless of whether he is in her life or not, as specified in the article you would not be allowed to take your child abroad for more than a month except for two situations: firstly, if the non resident parent consents or secondly you have sought and obtained permission from the court. If, your ex does not officially consent to the move, you will have to apply through the courts via a relocation application/ application for leave to remove. I hope this helps.
ChildSupportLaws
- 11-Feb-15 @ 11:03 AM
Can I take my child, to live abroad. ive been separated 2 years living with my child. \the father says he has no time for her and has had no contact for nearly 2 years I am not legally divorced .
Lee
- 10-Feb-15 @ 5:29 PM
@nadine - he sounds like an incredibly controlling man and if he is as bad as you say then he is likely to become even more controlling once you have your child. Firstly, you are not married, so you are currently entitled to do anything you you wish, which includes going home to have your child. In answer to your questions 1). You don't have to register your partner on the birth certificate, but he can apply for it through the courts and he is more than likely to be given it 2). Once you have your child, and he has PR, if you split up then can try to stop you going away through applying for a prohibitive steps court order (however, you will be allowed to take your child away for up to a month without consent). 3) If you split up you would have to get his consent, or consent through the courts to live abroad, if you move without consent you can be charged with abduction. It sounds to me like you would be better off having your baby at home in Greece while you actually have the freedom to make a decision about what is best for you and your child long term.
Alex
- 14-Jan-15 @ 12:33 PM
I am 27 weeks pregnant and feel very distressed. We always had some issues with my fiancee- he was always pressing me to do more work, to do things the way he wanted and he criticised and insulted me many times. He always said that I did nothing, even though I managed his private practice as a doctor, without receiving any payment, taking care of two houses we moved each week for his work and looking after him and his mother. These issues did not improve as I thought during pregnancy but became worse, since for the first time I started to think of taking care of me. He pushed to do more work even when I did not feel well, did not let me buy the food I wanted and told me that I am a guest in his house. My parents came for Christmas and were very disappointmed by his behaviour and because they tried to reason with him he now refuses to let them stay during labour beacuse they are supposed to destroy his house. I need my mother close to me the days I give birth and his refusal has caused me frustration. I am thinking of going back to Greece where I can be in a more calming environment with my parents, although I would prefer to deliver here due to better medical care. If I register the child with him at birth can he stop me from going abroad? Do I have the right to refuse him to register the child? What can I do if he refuses to let me go? Eventually, if things won't work out and I manage to leave him, can he ever gain the custody from me? I would like to thank you in advance for your help.
nadine
- 13-Jan-15 @ 8:06 PM
My partner who lives in Australia currently pays child support to his ex as an agreed payment (not through the UK CSA) Can the UK CSA order him to pay through them if my partners ex changes her mind and wants payments through them instead? She expects extra money on top of what she receives every month for clothing/shoes for the child as she claims the money my partner sends is what pays for the roof over HER child's head! She now says she wants the CSA involved but my partner would rather stick to the agreed payment, which increases every year.
Lee
- 20-Nov-14 @ 10:57 AM
I mved to guernsey channel islands to stop the currupt CSA from stealing from me, great watching them go crazy looking for me and mocking my ex over the net channel islands driving licence bank accounts job and even a deedpoll name change il never pay that currupt payment
AUDIE
- 10-Oct-14 @ 6:17 PM
@shatner, why would you want to stop supporting your child?
jack
- 21-Jul-14 @ 12:09 PM
My children will be moveing to the usa with there mother. If i stop paying maintenance money is there anyway she can make another claim from the usa?
shatner
- 20-Jul-14 @ 7:22 AM
My husband died 2 and a half years ago after a few years of illness with cancer. I have three children (14, 12 & 10). My eldest son was 11 and 2 weeks into a new secondary school when my husband died. Things have been going downhill for him since. He has become a very angry, self destructive, disillusioned child. He has gone from being a top achiever at primary school to being excluded from school, ending up in a Pupil Referral Unit where there are so many other disfunctional children that the Unit has no control over them at all. An OFSTED report said there is no monitoring of children's attendance, no real work taught, no homework set, no behaviour control. My son has started mixing with very bad company, has been going missing, staying out late in the night or not coming home at all. He has recently been arrested for robbery and is basically on the road to delinquency and crime. Social workers and psychologists are involved and say this is a reaction to grief and bereavement but he is unwilling to engage with anyone and deal with his problems. He is becoming a law unto himself in the home, at school and on the streets. He is currently on bail until his trial at the end of August. His father's family live in Cape Town South Africa, my brother lives in Mafekeng South Africa and my sister in Botswana. My family are all British Citizens, my husband's family are South African citizens and my children have the right to both citizenships. My sister from Botswana, my brother and my in laws have offered for my son to come to Botswana or South Africa as we all beleive we need to get him out of this environment and away from the negative peer group he has got involved with. Most of them have been involved with the police, been in custody or waiting to go in. These young criminals (and I am not minimising theproblems that led to their delinquency but I can only try and save my son) have more sway over my son than I do or any other adult incluuding teachers, social workers, police, judges etc. My son has no grasp of reality or the consequences of his actions. Because all the people he is hanging around with are introuble with the law, he thinks its normal and not a big deal to get a criminal record or go to jail. No-one in my extended family has ever been in trouble with the law. We come from a family of professionals which include doctors, architects, television producers, accountants, neuroscientists, photographers,lawyers, economists etc. The list is endless. No one has ever dropped out of school or been in trouble with the law. Apart from the grief of losing my husband, helping my two younger children settle, my eldest son has driven me to depression, severe panic attacs and a near breakdown. Social workers, psychologists, teachers, outreach workers and many other professionals have commended me for everything I have tried to do to help my son since his fathers death but the system in this country is that until the child is willing to engage no-
Rudba
- 13-Jul-14 @ 12:53 PM
I live in RSA and I am in the middle of a messy divorce ... I filed. he is financially a bully and control freak and I am sure he has a mental dissorder - a family member of his was hospitalized with a personality disorder and I nursed them back to health. My entire family reside in Britain and I am wanting to forgo a settlement so as to immigrate to the UK with my 3 children of his in order to be close to family ( a dying mother with cancer ) and my entire family who will offer me financial support and emotional support. can he stop me from immigrating ??
phaff
- 4-Jul-14 @ 9:00 PM
Me and my husband are trying to be amicable (divorce)I want to take the children to Belfast, he said he was going to put a block on it, can anyone help or give me some advice to what my rights are??
suz40
- 4-Jul-14 @ 9:41 AM
I have 7 years old boy and I live in UK but his father went back to Latvia is there any chance to get child maintenance from him even if he is living in different countrie?
star
- 30-May-14 @ 12:01 AM
i moved from the uk to spain with my partner and our two sons, in august we woke up to find him gone and heard nothing from him for 2 weeks then we got a call saying he was living in florida he had gone to meet a woman he met online. he stayed with her and applied for a marriage licence within 3 weeks of arriving in the usa, the day after the licence was issued he left her and went with another woman in the same area and married this woman within 3 weeks(obviously the need to marry someone was to obtain visa and green card) he has been out of status since november and i have only contact with him through email he will not give me a contact number or address or information as to if he is working legally or illegally. i have found an adress online ofr his wife but he will not verify if it is the correct oe he deniys having recived any post from me. my question is how do i claim child support from him. i have had to return to live with family in ireland and because i have been out of the country for over 4 years have to prove habitual residency i have no income and at teh moment i dont have a right to claim stae benefit , my ex partner and my sons are british citizens and i am irish citizen, can you please advuse me on how to persue child support.
sandy2662
- 16-Feb-14 @ 3:48 AM
My husband and I are legally separated.We have an 11 yr old boy and he lives with me full time.Because of the finally hardship I have suffered due to him draining me financially and not willing to work something out with the divorce I have taken a course to teach English abroad.I have looked at several countries taking in consideration schooling, cost of living etc., and I have found a place in the Red Sea Egypt.It is a very good place.I live in Nova Scotia and things are so expensive here and I am getting no help physically in any way from my ex-husband albeit he -pays child support and spousal support but living here is expensive and I have utilized all my savings to go to school, keep our house, divorce etc.There is a good chance I can do much better there I want to go and try for a year.Would the courts take in consideration the financial hardship I am having here and the chance I have at making a better living..
Lin
- 18-Sep-13 @ 1:35 PM
I have just received a letter from a lawyer in South Africa on behalf ofa woman I was in a brief relationship with 13 years ago, claiming that there is a child of mine and that they want maintenance. I have never recieved any formal request for maintenance and have doubt as to wether the child is mine. I am Zimbabwean and living in the U.K. Any advice will be greatly appreciated
rs
- 10-Jul-13 @ 11:38 AM