Moving Abroad, The Issues
Author: Lorna Elliott LLB (hons), Barrister - Updated: 2 July 2015
|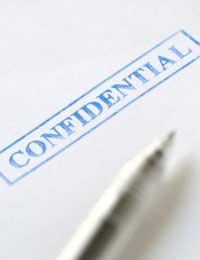 If you're thinking of moving abroad with your child, there are many issues to consider. One of the main issues is that of abduction. If a parent shares parental responsibility, they are not allowed to take the child abroad for more than a month except for two situations: firstly, if the non resident parent consents or secondly if they have sought and obtained permission from the court.
Without this permission, taking a child abroad is abduction, even if the child is travelling with the 'with care' parent.
Going to Court
If there is a requirement to go to court to seek permission to go abroad, the court will consider a number of elements: the welfare and best interests of the child (in particular, if the parent wishes to take the child abroad for a better life); whether or not the proposed move is an attempt by the parent with care to stop the child seeing the non-resident parent; any harm that may come to the child; the capability of each parent; and the child's wishes.
Jurisdiction of the CSA
The Child Support Agency only has jurisdiction in the UK, in other words England, Scotland, Wales and Northern Ireland. However, it does not include the Channel Islands or the Isle of Man. If one or more parties live abroad, the CSA is unable to give a calculation of the amount of maintenance a non-resident parent should pay. If either parent or the child is not resident in the UK, the court does have the power to make and vary a maintenance order.
Non-Resident Parent Abroad
If the non-resident parent is working for the UK civil service abroad, is in the armed forces, for a UK governmental organisation or is working for a UK company abroad (and is paid from a UK payroll) then the CSA will still be able to collect money from them. In all other cases if the non-resident parent is abroad the parent with care can go to court in the UK to apply for child support.
There are procedures in place that are designed to assist parents with care in the UK collect money from non-resident parents abroad, in particular REMO (Reciprocal Enforcement of Maintenance Orders). REMO will assist UK residents by enforcing maintenance orders abroad to collect money from non-resident parents. It must be stressed however that the UK cannot compel or order foreign jurisdictions to act in a certain way or within a certain timescale. In addition, not all countries in the world participate in REMO.
If a parent with care who is in the UK wishes to apply for maintenance from a person who is not living in the UK, they do not need to employ the services of a solicitor. All that is required is that they attend their local magistrates court. If there is an existing order, they make an application to have that order enforced in the country where the non-resident parent lives and if there is no order they can ask child support authorities in the foreign country to make a maintenance order for them.
Non Resident Parent living in the UK
The REMO (Reciprocal Enforcement of Maintenance Orders) agreement with participating countries works both ways. This means that if a parent with care and the child both live abroad, they can apply for a foreign maintenance order which will be enforceable against the non-resident parent who is living in the UK.
You might also like...
@Gemmylou - it is very difficult to enforce payments if your ex is living in a non-REMO country.
MIke
- 2-Jul-15 @ 2:44 PM
My ex is moving to Dubai and refuses to pay for his children. Dubai not being a REMO country I'm not sure where I stand legally he hasn't gone yet so do I have options.
Gemmylou
- 29-Jun-15 @ 8:21 PM
@concerneddad - you can take it to court and get a specific issue order if your ex doesn't want to impart these details. However, in theory, your ex doesn't have to tell you and can take your daughter out of the country for a period of 28 days without consent. If you are really concerned, then you can apply for a prohibited steps order, but you'd have to have good reason.
@Blackbeard - it would be something that she would have to take back to court in order to get permission or the order lifted on that specific issue.
Elle
- 28-May-15 @ 11:33 AM
@Carolyn - Every parent has the basic responsibility to provide for their child up until the age of 16, when they are legally allowed to leave school and get a job. After this age, it depends what your child chooses to do. If they continue in full-time non-advanced education, not higher than A-level equivalent, for at least 12 hours a week, then your maintenance payments will continue until your child finishes or until they turn 20. In 2013 the law changed, making it compulsory for all UK children to continue in some kind of further education until the age of 18 (that is the end of the school year in which they turn 18). This is not necessarily a full time college course - it can be an apprenticeship or full time employment (over 20 hours a week) that includes some education or training. There are certain higher education courses, such as apprenticeships, that do not count as full-time education, so it is important that you check with the CSA. If your daughter changes her mind and decides that she wants to get a job and not continue in full-time education - which includes studying for 12 hours or more a week - then your payments would end in the September after her final school term. I hope this helps.
ChildSupportLaws
- 26-May-15 @ 1:40 PM
My ex partner wants my consent to take our daughter to South Africa for a period of 18 days. Am I within my rights to ask for a full itinerary of the trip as they plan to visit three countries. I also consider her a flight risk.
concerneddad
- 26-May-15 @ 9:54 AM
Hello, My girlfriend is Indonesian and going through a divorce with her ex. They have a 6 year old girl; got married after she was born and were together for 7 years. My girlfriend has a court order whereby she must stay in Devon (We live in Plymouth) and if she wants to leave Devon for the weekend she must seek permission from her ex which means he gets to control what she does with regards to planning small breaks. Is this something which can be overruled in court? Seems unfair that her ex has this control which he seems to enjoy having. Thank You :)
Blackbeard
- 25-May-15 @ 5:35 PM
MD and Dc law. never married my daughter's father. I got married to another person not mydaughter father. She is 16 years old and won't to go to school abroad.Will the child support payments stop, or will I have to keep paying until she gets 18. she live out of town with her mother and stepfather. She just found out that I was her real father a few years ago. I have been paying child support since birth. Even if she go abroad to school would I have to payand if so how much longer? please reply asap. Thank you
Carolyn
- 23-May-15 @ 9:14 PM
Hi, I raised both my children in the USA and returned to England 2006 my children both now adults. My son entered into relationship in 2008 which lasted just a few months where a child was born out of it. My sons ex decided to move to South Wales UK taking my grandaughter. At that point my son gave up as ex made contact very difficult returning to the states of where he is a citizen. During this time we discovered my grandaughter was being physically and emotionally abused. My son had to return again to the UK of where he fought for custody and won December 2013. A court order was put in place allowing mother contact through the year, summer holidays Christmas etc, phone calls every week and skype for mother. 17 months later with court order being broken so many times by mother failing to have her daughter at alloted times, and when she does have contact with her example 3 weeks in summer she is contacting family to collect daughter after only 1 week as daughter does not want to be with her. Summer school term time of where she should see her daughter for 1 long weekend mother does not attempt to see her child. Telephone calls and skype are none existent as mother fails to call her daughter ever. In all she sees her daughter in total approximately 6 weeks out of a full 12 months period. My son now wishes to return to the USA of where his home has been most of his life, to a job awaiting him offering his child a better quality of life. His sister is already back there with her 2 children, grandparents live there and I myself paternal grandmother am returning when my house has sold. Under the Hague Convention act would my son get into trouble by taking his daughter to the States. Would he be forced to return her to the UK. He has never stopped contact with mother and child ever and would allow his daughter the 6 weeks which is broken up over the full year to continue by sending his child to spend the entire 6 weeks of summer with her mother every year. He has approached his child's mother who due to her utter hatred for my son and the fact he has custody has refused point blank to give her consent. How long would it take to go through the courts with an application to move the child abroad and again what kind of trouble could my son get in to if he couldn't wait for the courts hence the job awaiting him he might lose and remove his child without consent. He doesn't want there to be any serious problems, thankyou for any replies.....
elana909
- 19-May-15 @ 9:05 PM
@Sailon - As far as I can see, Dubai is not a member of REMO, where parents can apply to enforce or change a child maintenance decision made in UK courts. Therefore you would have to seek some legal advice on whether you can get a court enforcement on your existing order.
ChildSupportLaws
- 29-Apr-15 @ 1:49 PM
My Ex left the UK for Dubai a year after the court order was agreed. This stated that he must pay maintenance and finance for the children's extra curricular activities. He works for the famous Dubai airline but only pays me a small amount per week for our 3 children and nothing towards the extras. Is there anything that can be done?
Sailon
- 27-Apr-15 @ 5:10 AM
@sashmack - if you went to court his opinion may be allowed now. However, at age 16, he can leave home without his parents' consent.
ChildSupportLaws
- 17-Apr-15 @ 2:28 PM
Hi, what age does the child have to be to take out of the country legally. Son is nearly 14. Planning Australia in the future don't want to go through courts and am happy to wait. Thank
sashmack
- 16-Apr-15 @ 2:25 PM
@Tanna - You would have to apply under Reciprocal Enforcement of Maintenance Orders (REMO). They are maintenance orders enforced by courts or other authorities for parents who live in other countries. South Africa is a member country, but you would have to seek some legal advice in order to see whether they can enforce it from South Africa to UK.
ChildSupportLaws
- 14-Apr-15 @ 2:49 PM
@KiTE_D - yes, I'm afraid access does not depend upon financial support, so your ex is well within her rights to request this.
ChildSupportLaws
- 13-Apr-15 @ 11:35 AM
I have a child with my ex-husband and he currently lives in the UK.Myself and my child reside in South Africa.He has not been paying the full child support but part of it.Is there any way i could get him to pay the full amount every month.I am not sure what the laws are or how they work.Please advise. Thank you
Tanna
- 12-Apr-15 @ 12:36 AM
Hi, I gave consent for my ex partner to take my daughter to Australia 5 years ago.she resides in Oz with her husband. I was paying support through the csa up until she left and then i stopped once they emigrated. I have recently received a letter from the Australian CSA asking for details of my salary etc as they have opened a case (5 Years since they left).considering i now have no access and they have amigrated as a family do i have to send money to support their new life in Australia?? They have asked me to get in contact with the CSA and given an Australian phone number.i have ignored it for now thanks
KiTE_D
- 9-Apr-15 @ 12:41 PM
@lovethis - You can contact the CMS directly via the link
here
and an advisor on its freephone customer service line should be able to help.
ChildSupportLaws
- 8-Apr-15 @ 11:35 AM
Hi, my sons father lives in ireland and works for a company which isbased in Isle of man. Does this small fact hold any significance in using csa to assist with upholding child maintenance responsibilities? What is my best route to apply for support as our family arrangement is no longer honoured and previously was sporadic with perhaps only 10 monthly payments over 14 years. thank you for your time
lovethis
- 5-Apr-15 @ 7:37 AM
Dear Nina. What should that permission from the father include? Do we need witnesses for the father's signature? Thanks.
kkati
- 2-Apr-15 @ 6:02 PM
@kkati - if you are concerned, then you can try getting it in writing.
Nina
- 2-Apr-15 @ 12:09 PM
Dear all. Please can you help me. The father of my child is American, My baby girl was born in th UK, both of us are British citizens. Unfortunately the relationship ended abruptly due to his infidelity. The father left to go back to America after the birth. My question is the Child support maintenance fee from him, is it calculated under the UK or US?
ANGELA_lefted high a
- 1-Apr-15 @ 7:19 PM
I would like to ask for advice about moving abroad with a child. He was born in he UK (british father, mother is Hungarian, not married, not living together, he pays child support) She needs to move back to Hungary and he verbally agreed but she doesn't want any issues in the future e.g. he claiming she "abducted" the child. What do you recommend?
kkati
- 31-Mar-15 @ 4:52 PM
@writer - I am sorry to hear this. As specified in the article, there are procedures in place that are designed to assist parents with care in the UK collect money from non-resident parents abroad, in particular REMO (Reciprocal Enforcement of Maintenance Orders). REMO will assist UK residents by enforcing maintenance orders abroad to collect money from non-resident parents. It must be stressed however that the UK cannot compel or order foreign jurisdictions to act in a certain way or within a certain timescale. In addition, not all countries in the world participate in REMO. I have included a gov.uk link which will tell you the countries and regions which participate
here
. I hope this helps.
ChildSupportLaws
- 31-Mar-15 @ 10:57 AM
Hello..I had a son with a British citizen. We are not married but my son has his surname in a birth certificated. He was living in my country (Peru) during almost 3 years. He gone then i didnt see him during almost 3 years. I was supporting my child all this time.. I want to know if i have any right according uk laws. The father is living in uk and he had problems with law being on veil during one year because he was living at his friends house and police found drugs. He doenst want support our son. Now he said I m on my own and the child too. Do i have any right according British laws? I need help.
Writer
- 28-Mar-15 @ 4:07 PM
@baby - he can apply through the courts for a Prohibited Steps Order if he thinks that the move is not in the best interests of his children. See Law & Parents article
here
which should explain in more detail.
ChildSupportLaws
- 24-Mar-15 @ 12:04 PM
My partner has 2 kids from other marriage,they are both portuguese and so are the kids and one of them was born in the uk!!! She has full custody but he sees both kids every 2 weeks ate weekends,she now wants to move to portugal but my partner doesnt want to lose hes kids, what can we do??? Please help us!!! Thanks
baby
- 20-Mar-15 @ 10:05 PM
@kmoza - I can't advise whether you will be allowed to take your child abroad as this will be for the court to decide based upon whether it considers it is in the best interests of your daughter. However, if your child has had no contact with him and he has never supported her, then you stand a better chance of being given legal permission.
ChildSupportLaws
- 20-Mar-15 @ 10:58 AM
@asra - you won't be able to if the country is not under REMO law - but I thought India was?
Fee
- 19-Mar-15 @ 2:08 PM
Hi! I have separated from my partners about 10 years now,I had a daughter with him, he had not be taking care of her and does not bother to take her or visit her. I have a job offer in abroad and asked for his consent to take my daughter with me he refused to give me.How can I get the consent through the court and what are the chances of me getting it based on the fact that he does not visit her or take care of her?
kmoza
- 17-Mar-15 @ 9:57 PM