Dealing With Maintenance Arrears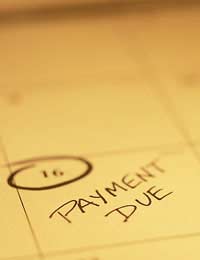 A parent has the financial responsibility, and obligation, to provide maintenance for their child. This Child Support is paid to the parent the child lives with, and the amount payable can be agreed privately or calculated, collected and distributed by the Child Support Agency (CSA). In cases of failure to pay, maintenance payment, via a parent's employer will be enforced.
How Do You Pay Maintenance?
You are expected to pay maintenance if you are the parent of a child who lives with the other parent. There are however, a number of ways in which this payment can be made:
You may be paying an agreed sum directly to the parent with care. This is a private agreement and is known as Voluntary Maintenance. The amount that is paid will take both parent's incomes and living circumstances into consideration, and may be adjusted accordingly when required. This form of arrangement only really works well between parents who have maintained an amicable relationship.
A payable sum that is agreed by the court is referred to as Maintenance. This is calculated by examining details of the incomes and living circumstances of both parents, and enforced by a court order.
If the relationship between parents is strained, if a non resident parent fails to comply with maintenance payment requirements or there are other difficulties, monies can be calculated, collected and distributed by the Child Support Agency. This form of payment is known as Child Support.
Failure To Pay
Falling into arrears or failing to pay maintenance can have serious consequences. A parent with care could take court action against you. An employer could be ordered to deduct money directly from your wages. A Liability Order can be issued against you, which will result in bailiffs taking away your belongings. A Charging Order could also be issued, which will lead to your home being sold in order to pay off arrears.
What Do To If You Experience Financial Problems
If you are experiencing financial difficulties, and fear you will have problems keeping up with maintenance and child support payments, it is important to notify the CSA as soon as possible. If your financial circumstances have changed – perhaps your income has been reduced or your living costs have increased considerably – you must contact the Child Support Agency and inform them of the changes. They will then be able to recalculate the amount of maintenance that is payable. Sending them a copy of how you budget for payments will be useful in this instance.
If you get into arrears you will be contacted by the CSA. It is their job to work with you in finding a suitable way to pay off the outstanding amount of maintenance. They will follow strict guidelines and will expect you to come to some form of agreement regarding paying off the arrears. Do not ignore any letters you may receive from the Child Support Agency, as the matter will simply grow in severity. It is in your, and your child's best interests, to sort out the financial difficulties as soon as possible.
You might also like...
@Ashy - I'm afraid contact and child support are different areas - just because he may not be able to pay, shouldn't mean that he should be withheld access to his son whom I assume he is very connected to emotionally. You don't say why he hasn't paid. Have you applied for child support? If you haven't, then you can access advice via the CMS Options link
here
. I hope this helps.
ChildSupportLaws
- 4-Aug-15 @ 12:43 PM
My son is nearly 7 yrs old. I have never had a penny from my ex. Never offered. I have a contact order now for the past 6 years could i stop him from seeing my son. I cannot to go all the time for contact.
Ashy
- 1-Aug-15 @ 9:16 PM
@MrPotter - the payments are based solely on the paying parent's income.
Sal
- 9-Jun-15 @ 10:57 AM
If the receiving parent (now in a new relationship) has a larger combined annual income than the paying parent will the paying parent now pay less maintenance?
MrPotter
- 6-Jun-15 @ 2:53 PM
@frustratedmom - if you are unhappy with the way the CSA is dealing with your case you can complain via the Complaints Resolution Team. I have included a link on how you can go about it
here
. I hope this helps.
ChildSupportLaws
- 6-Jan-15 @ 11:44 AM
@Catwoman - I can understand how this is very frusrating for you however in theory, you should be able to go through the court that issued the order. I can only suggest you give them a call again as if procedure has changed then they should be able to advice you on how it has changed and where you should go to next. I have included a CAB link
here
that fully explains about arrears. If you can't get any joy from the court again, perhaps the CAB may be able to advise. But it really should be more straightforward that you having to go from pillar to post in order to get this simple information.
ChildSupportLaws
- 6-Jan-15 @ 11:08 AM
I receive child maintenance from my ex husband for my 12 year old daughter, as part of a consent order, which is less than 12 months old, lodged with the county court. Although he is making payments now, he missed payments in Sept, Oct, Nov 2014, amounting to £750.00 in arrears. I contacted my solicitor, who dealt with the divorce, consent order, etc and he advised that I contact my local magistrates court. I did this and they said because it is part of the consent order lodged with the county court, I should contact them. I have done this today and they said procedures have changed and my solicitor has given me outdated advice, but they were unable to advise me. I feel like I am going round in circles!!!! Please could you advise what I need to do???
Catwoman
- 5-Jan-15 @ 4:44 PM
My ex is refusing to pay maintenance and has done for 2 years now. He is playing the system a treat yet raving all over social media sites he is working 70 hours a week. His arrears currently stand at £2.5k and csa are simply allowing him to keep making empty promises month after month. Am I able to apply through a court to get my arrears back as I know he can afford to be paying or do I have to just wait for csa to do something? They already got a liability order granted last Feb 2013 for the £800 arrears he had at that time.
frustratedmom
- 5-Jan-15 @ 1:06 PM
@Arm , for you to be able to claim maintenance you have to be the parent that receives the child benefit - if your child is still of an age where you would be entitled to child benefit.
yoho
- 29-Sep-14 @ 2:05 PM
My daughter has moved back to live with me full time. Does this mean that I can claim child maintenance as I would be now classed as the resident parent. Confused can anyone help
arm
- 29-Sep-14 @ 1:58 PM
I divorced my children's father in 2000 and we had a court/consent order stating that he paid me a certain amount each month.In 2004 I asked him if he would consider increasing the amount as he had had a promotion, earned a tax free salary, had a 4 bed detached house to himself and 2 cars.He only saw the children approximately 12-15 days per year as he works abroad. He ignored my requests for years, until I managed to sell my house in 2012 and used some of the equity to take him to court again as he refused to mediate to resolve the issue. The courts decided to increase the maintenance until both children have completed full time education - including university which both of them want to go to.My ex was livid and since the order was made has been very sporadic about when he pays the children their money, even threatening to stop paying.Are the CSA able to get involved?The original order was made in 2000 but the new order was finalised end 2012/beginning 2013.The CSA would get involved previously as the original order was made pre 2003.Has their jurisdiction changed on this? Tache
Tache
- 8-Jun-14 @ 9:15 PM
The absent father stopped paying maintenance on 3rd january 2014. It is now 30th May, am I entitled to collect the £1,300 in arrears?
ROSIE
- 31-May-14 @ 9:37 AM
My ex husband decides when he wants to pay maintenance & claims cause we r divorced & I left to stay st my mums with my daughter I left him with all the debt!!i need to get te maintenance money he agreed to pay & he is on a tax free job so I would presume I would be entitled to more
Auds
- 1-Jun-13 @ 9:40 AM
I seperated from my husband in 2005 and brought my 3 children up on my own for the last 7 years. Although I left him with 2 business's and proceeds from the sale of our house my solicitors never managed to get anything from him. To add insult to injury he has always worked full time and yet I have only ever received £5 a week (that's £1.70 each!!) despite constant phone calls to the CSA asking how this could be. After 7 years I have now received a letter stating that he should have paid £50 a week since October 2005. Does this mean I am entitled to arrears? If so how will I receive it?? After all this time struggling it would be nice to get some justice and do something nice for my kids :-)
red
- 18-Dec-12 @ 10:36 PM
my son in law was in arrears with csa because of unemployment, he is now working and paying csa.the csa have been taking ove double the amount, about 40% of his wage to cover arrears. as he is on a low wage and struggling to get straight i paid up his arrears but 3months on the csa have not reduced his payments although they promise every month that it has been sorted. to add to this the mother of his child will not let hin see her unless he gives her cash as well. its not always the dads that ar the bad guys!
sazza
- 28-Sep-12 @ 6:24 PM
i wish to get my monies through the csa as my ex husband is being quite difficult.
frankie
- 11-Jun-12 @ 8:38 PM
My ex husband is being very difficult at the moment, i would like to go through the csa so i dont need anymore contact with him.
frankie
- 11-Jun-12 @ 8:35 PM
My question is, im 26 yrs old my father is now paying back dated maintenance but am I entitled to any of it??? As its all going to my mother at the moment, please somebody help me
swilkie
- 27-May-12 @ 1:41 PM
if a parent is in arrears with child maintenance, does he carry on paying until hes paid all the back payments, even if a child is 19?
meddy
- 20-May-12 @ 7:59 PM
For 8 years I brought my daughter up with no financial support from her dad despite him agreeing to £150 per month via a solicitor letter which was agreed as part of my divorce. I contacted the CSA and got nowhere fast. The CSA are now saying that they never received paperwork from myself, which I definately sent!! Since then my x husband has claimed bankruptancy, and done everything possible not to pay maintenance. My daughter had now gone to live with him and he has gone straight to the CSA to claim money from me!!! Is there anyway that I can get some of the owed money back!! How unjust is a system that I single handedly bring up a child for 8 years and now am getting hit by the CSA for payments??!!
Rocket
- 16-May-12 @ 5:50 PM
my ex husband is in rehab, we had a voluntary agreement until his alcoholism stopped him earning. I now get nothing now because the rehab house takes his benefit and i'm struggling to survive, my mortgage will soon be in arrears. Can the csa help me? or anyone else
scoobs
- 15-May-12 @ 5:42 PM
My son is born in Holland in 2002, and I am his mother born in Holland to. I married his father who is a english man and we live in the UK since 2005. Now my husband and I are seperated and I want to go back to holland with our son. I need to know if I can do that without my husband be able to stop me or causing problems with the law for me?
Dutchie
- 9-Apr-12 @ 10:02 AM
ive been paying csa payments regular now for the past 11yrs however in the early days while the csa were trying to get there act together they built up an arrears of nearly £7k of which i pay around an extra £100 a month,my Q is is there a way of getting a settlement figure on the arrears so that when its all finished when she's 19 i wont get another slap in the face ?????????
brick
- 11-Oct-11 @ 9:43 PM