Maintenance: Separation and Divorce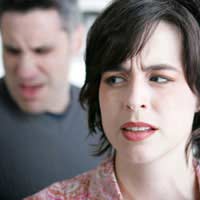 If a couple separate or divorce there will be many things to consider. These will include how they divide their possessions, what to do with their home, shared finances and other equally important matters. If there are children, within the relationship, maintenance and child support will also become a consideration.
Responsibilities And Obligations
It is a parent's responsibility and obligation to provide financial support for their children. This is accepted in the form of Child Support, which is paid to the parent the child will continue to live with. This could also be paid to other family members, grandparents or a legal guardian, if this is who the child or children live with.
Child Support payments are made to allow the parent with care to have sufficient funds to cover the costs of raising a child, and should be used to pay for educational and extracurricular activities, clothing, shelter and food.
Shared Care
The parent who retains full-time responsibility for a child, is known as the parent with care and is entitled to receive maintenance from the parent who lives elsewhere. In some cases custody of the child is shared, and the child divides their time between both parents equally. Shared care is usually considered to be the best option for the child, as they will regularly get to benefit from spending time with each parent.
By sharing care and parental responsibilities the 'with care' parents are also agreeing to contribute financially to the costs of the child's expenses. However, the father will still be expected to pay maintenance to the child's mother, although the amount payable will be considerably less than if he had limited contact with the child.
Maintenance Payment Limit
Maintenance is calculated by assessing the income of both parents. After pension contributions are deducted maintenance payments are worked out as being 15% of the net sum for one child, 20% for two children and 25% for three or more children. Children from a second family with be treated in the same way, and the number of children will be taken into account when payable maintenance is calculated.
The non resident parent is obligated to pay maintenance towards the cost of their child, until the child reaches the age of 19.
Court Orders
The court can issue orders for a number of different financial reasons.This includes maintenance payments to a former partner, maintenance for children, the provision of a lump sum to a partner and/or children, a property adjustment or transfer of property, or a claim on the other's person's pension.
After filing divorce proceedings the man or woman can file a financial claim application. These forms are filled in by both individuals at the same time, and an appointment is then made with the court. Once evidence has been filed a decision is reached in court. The court decides financial issues by examining evidence, the income and earning capacity of both individuals, other financial resources and responsibilities, the standard of living and the contribution each person makes to the welfare of the children.
You might also like...
Fuming - Your Question:
Is this right that even if you have shared equal 50/50 care of your child the father still has to pay maintenance while the mother is getting all the government hand outs for the child? So I have my daughter as much as her mother so I should be intitled to half the benifits she receives for my daughter? Not give her money on top! The system is a joke
---
Our Response:
Actual shared-care is usually agreed by the parents. In normal circumstances one parent is classed as the resident-parent and the other the non-resident-parent. Child maintenance is then calculated on the NRP's earnings and reduced by the number of nights the NRP has the child/children over. Child maintenance is based on the fact the resident-parent is responsible for the children's day-to-day financial care and the NRP contributes to that care. Some parents agree to split the benefits, but that is up to the individual parents to agree. If you feel you have been treated unfairly regarding child maintenance, you can complain, please see link
here
.
ChildSupportLaws
- 20-Jul-16 @ 10:10 AM
Is this right that even if you have shared equal 50/50 care of your child the father still has to pay maintenance while the mother is getting all the government hand outs for the child? So I have my daughter as much as her mother so I should be intitled to half the benifits she receives for my daughter? Not give her money on top! The system is a joke
Fuming
- 19-Jul-16 @ 6:43 AM
My new partner is divorced n he's the custodial parent of his son in which they have joint custody. He is 12. The 2 parents do no cross any monies as said through court. He does not receive Csa either. We have heard that his son might want to stay with his mother now instead of with his father. Does this mean he would have to pay Csa to the mother if this happens? He hasn't received a penny from her since having his son live with him.
hutchy
- 4-Jun-15 @ 1:56 PM
@Namamamma - you can check via Child Maintenance Options
here
. I hope this helps.
ChildSupportLaws
- 3-Jun-15 @ 11:51 AM
@Rocky - if you have joint residency of your children then you should not have to pay. However, for your own peace of mind, you can find out if you should be paying via the CMS Options Calculator link
here
. I hope this helps.
ChildSupportLaws
- 2-Jun-15 @ 2:46 PM
Hello. Im a mum of two beautiful baby girls. I have just recently seperated from my partner. Im still married but legally seperated. I live with my two girls and Im theain carrer and I have always been. My question how much will my ex partner needs to pay for my two girls. Im on benefits but Im searching for work myself as Im responsible for everything. Its just that he doesnt seem to be that bothered with time going. Hes good dad but he prefers something else than his children. Was hoping if hes not physicly there he needs to support gis children at least fianancially. Thank you.
Namamamma
- 31-May-15 @ 5:32 PM
Hi I was wondering if anyone could shed some light on my situation. My wife and I separated over 2 years ago after she had two affairs and left the marital home and are now in the process of divorce.Since we split we have had a verbalequal 50/50 custody agreement for our 9 year old son and 17 year old daughter.I pay for everything when the children are with me and have been paying my ex £50 a week even though my daughter left school last year and is no longer in education.She is threatening to take me to the CSA and says I should be giving her £106 a week even though she claims the Child Benefit, Working Tax Credits and another benefit.Is she right as i can'tunderstand why I should be paying anything let alone giving her £50 a week if we have an exact 182 days a year split and I pay for everything when the children are with me? Any advise would be appreciated as it seems to be a bit of a minefield!!
Rocky
- 29-May-15 @ 11:48 PM
@Andyroo - I'm afraid we can never answer questions regarding the chances of you being awarded care of your children through a residency order as it is quite impossible to predict. The court will decide what is in the best interests of your children. Before it goes to court there will be involvement from Cafcass. An officer would assess you both as parents and if the children are old enough ask their opinions too. As you can imagine some quite complex issues may be raised and it would be up to Cafcass to put together a report on what its opinions were in order to present it to the court. The court would then make an informed decision based upon that report and the evidence presented on who the children should reside with. I hope this helps.
ChildSupportLaws
- 1-Apr-15 @ 11:54 AM
My wife has been verbally abusing me, pretty much ever since our second child came along. In January this year, she told me that she wanted to be a surrogate mother, whilst we were out with my friends. Divorce is mentioned, because I am not on board with her idea and is only followed up when I say I want to sell the house. I do not like her methods of teaching our children to do or not do things, like shutting the eldest son's arm in a door, all because he done that to his younger brother. Or scrubbing their teeth, when cleaning them, or cutting their nails so short they bleed, or tipping our eldest son over and laying him on the floor, when he is sat in his seat at the table and be pushing the chair onto two legs. Nor do I like being told what I can and can not say to my children. My wife has pulled me to one side on a number of occasions about this and told me off for doing so. I do not like the fact that I am not allowed to leave books on a bookcase at the top of the stairs, as they will get ruined when the boys play alone upstairs. Yet it is perfectly acceptable for her to let the eldest one play upstairs with a friend and for them to empty shampoo bottles and other bottles from the bathroom, onto the floor. Thank god they did not drink any of this. I currently work 5 days a week, yet can provide a safe environment for the children to live and for me to prepare breakfast and an evening meal for them. I also have someone that can look after them, whilst I am at work. What are the chances of me being able to have the children?
Andyroo
- 30-Mar-15 @ 12:49 PM
@trg1 - really sorry to hear of your predicament, but please be strong, life will get better. I can really only direct you to the Child Maintenance Options site, link
here
, as it will be dependent on a series of factors that makes it very difficult to answer via here. Also, child maintenance and what he pays for the house can be arranged between you personally should you wish. But you can call someone to talk it through. You may also be interested in the Family Lives helpline if you are feeling you need to talk to someone about your day-to-day issues. Link
here
. I hope this helps.
ChildSupportLaws
- 29-Jan-15 @ 3:08 PM
Hi My husband recently decided to leave me with a five month old baby. He decided to do this the day after my dad died too. He knew I had depression and was suffering severely and this has damaged me completely so I don't know if that effects anything. I'm confused to what I'm entitled to as different sites say different things from one saying it is 20% of his earnings to another saying he needs to keep on paying what he is paying now towards rent and bills as well as 15% of his yearly earnings . I want to do to what's best for my bab.I've been together 6 years and married for 2. Any advice is greatly appreciated
trg1
- 28-Jan-15 @ 6:42 PM
My husband left me when I was 33 weeks pregnant with our son he saw his son only a handful of times and hasnt bothered at all for the last 6 weeks and has said he doenst want to be involved in his life as he has a drug addiction and isnt fit to be a good dad. Yet he is living with someone else and playing daddy to her two children. Does he still have to pay me maintenance?
My son was 19 two weeks ago I am still paying for him as he wont work hes supposed to go to college 3 days a week but doesn't go. do I still have to pay?
kazza
- 20-Jun-13 @ 7:41 PM
I have just seperated from my wife and would like to know if I have to pay maintenance as well as half of the d/debits and standing orders in our joint bank account
bigears
- 29-Jul-12 @ 2:06 PM
Hi, my friends situation is quite unusual, she shares custody of her two children with her ex husband, (she has the kids 4 days a week & he has them 2 days) He is now claiming maintenance for those 2 days, even though he is self employed & making more money than her. The CSA has stated that £50 per child is the amount to pay, she is on a low wage and is at her wits end. Please help?
could you please tell me if a married man has to pay his wife still if he leaves her and if he does how long for and what does he have to pay for , the children are pass the age of concern as they have left school , do hope you can help as it will sort out a very large argument . thank you .
shady
- 6-Jun-12 @ 10:05 AM